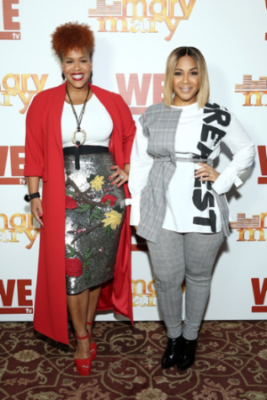 On Tuesday, September 26th, 2017, WEtv kicked off the Fall season with an exclusive screening of the final season premiere of hit reality show, "Mary Mary," at The Cutting Room in New York City."Mary Mary," follows the personal and professional lives of sisters Erica and Tina Campbell, the Grammy-winning gospel duo of the same name. The cast members as well as WEtv Executives Marc Juris and Lauren Gellert were in attendance.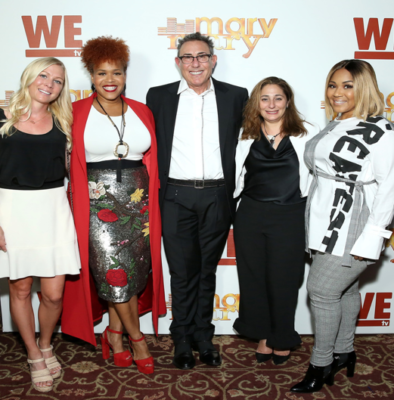 The evening opened with welcome remarks from Marc Juris, President and General Manager at WEtv. Erica and Tina Campbell then joined him on-stage and introduced the audience to the premiere episode of "Mary Mary's," final season. The room was packed with engaged viewers, who were all entertained and glued to the screens throughout the venue.
After the premiere, "Mary Mary," reemerged on the stage to answer several questions from the audience before Tina brought down the house with her single "Too Hard Not To," from her new album It's Still Personal which drops this Friday, September 29, 2017. Not to be outdone, Erica followed up with her own single "Well Done" much to the delight of those attending.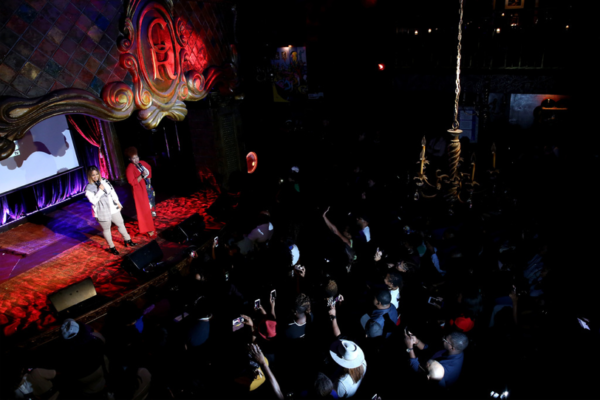 The sisters ended the night together on stage, performing a medley of Mary Mary,'s biggest hits: "Heaven," "Go Get It," "God In Me," and "Shackles."
Photo credit: 1) Tina Campbell (L) and Erica Campbell . 2) Producer Tara Long, Tina Campbell, WE tv President Marc Juris, WE tv EVP of Development and Original Programming Lauren Gellert, and Erica Campbell. 3) Erica Campbell (L) and Tina Campbell of Mary Mary perform onstage at The Cutting Room. Photos by Monica Schipper/Getty Images for WE tv.
No related posts found...
---