---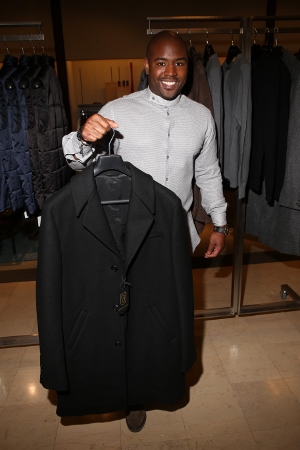 By Udo Salters
Men's clothing designer Brett Johnson hosted a trunk show in Neiman Marcus New Jersey on Saturday, October 3rd, 2015.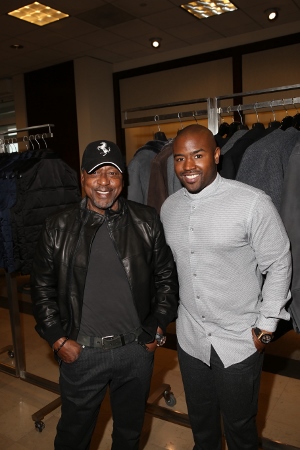 Brett Johnson, son of Black Entertainment Television Founder and RLJ Entertainment Inc. Founder Robert L. Johnson, got into designer at an early age. He began by taking all white Nike Air Force One sneakers and adding his flavor to them with different material sourced from all over. This really caught the eye of his friends. As he got older, he was further encouraged by people around him who suggested he take the designer thing more seriously.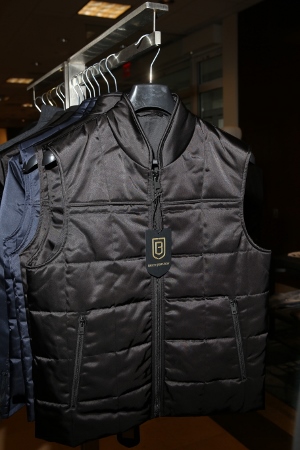 Footwear grew into apparel and now outerwear knits for this season and Autumn/Winter 2016 pants will be introduced. The Brett Johnson Collection is a luxury menswear line aimed at three segments:
Urban sophisticate 21-30 outfit is usually centered around footwear; Creative Corporate – Marketing executive or Architecture executive/Athlete (Russell Wilson, LeBron James, Victor Cruz and Pierre Garcon to name a few.) and the Global Citizen- traveler/art collector who appreciates the finer things in life.
With a team of five, everyone wears different hats in order to keep the start-up company growing and moving forward. Brett shared that he is usually up at 4AM to communicate with Italian factory personnel and liaisons. His passion for clothing and design comes through when he talks about The Brett Johnson Collection and its future.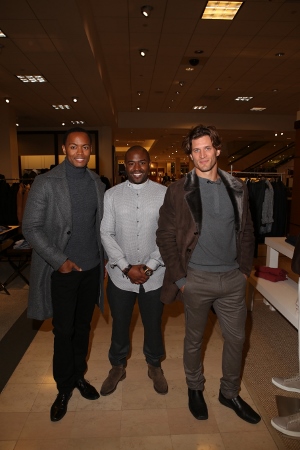 The Neiman Marcus Brett Johnson Collection Trunk Shows will continue as Brett will travel to Washington, DC,  Chicago, Dallas, Charlotte, Troy MI, Seattle WA, King of Prussia PA.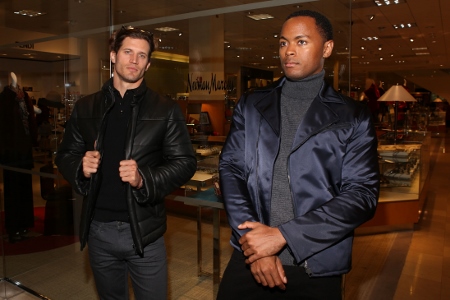 For more information about the Brett Johnson Collection check out www.brettjohnsoncollection.co
Related Articles
---