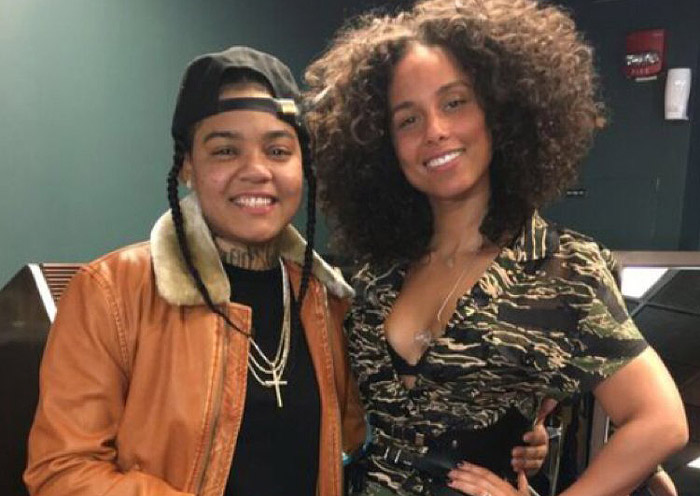 We have this exclusive music news about the Swizz Beatz inspired rising hip hop star, Young M.A.
Fuse.tv secured the first exclusive inside scoop on the new album from breakout rapper Young M.A, set to drop in early 2017. In her interview for Fuse First: Young M.A, the Brooklyn-based rapper – for the first time – revealed details about her highly-anticipated upcoming album, including inspirations, concept, sound and collaboration with Swizz Beatz hubby of Alicia Keys (Keys is pictured above with Young M.A. on the left).
Check out the interview with Young M.A. below:
The interview with Young M.A is the kick-off interview for Fuse First: Young M.A a new month-long series that regularly features music's hottest emerging artists. Beginning Monday, November 14 at 6 a.m. ET, and over the next four weeks, additional Young M.A interviews and the video from her breakout smash single "OOOUUU" will air on Fuse, FM, and post on Fuse.tv and FM.tv, as well as be available through the Fuse TV app. Visit Fuse First 24 hours a day for music videos, interviews, photo shoots and more exclusive content from Fuse.
Find Fuse in your area with the Channel Finder.
No related posts found...