---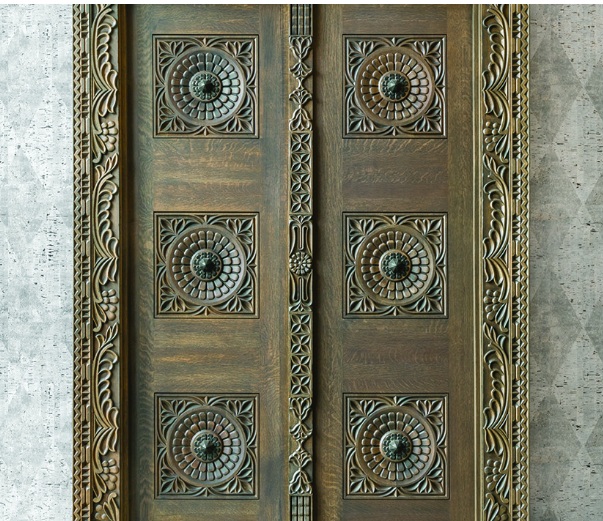 Join the best in the design industry for a two-day Fall Market at the Decoration & Design Building in New York City on Wednesday, October 19 and Thursday, October 20, 2016.
With a wealth of international influence, and the expertise to make anything and everything happen, the event's keynote speakers cover pertinent topics that will inspire you this season and beyond. View new introductions, mingle at receptions, and enjoy showroom presentations, book signings and open house events. Use event hashtag, #ddbfallmarket16 to share your experience!
The Decoration & Design Building invites you to celebrate design along with the industry Experts, notable Designers and revered Tastemakers that comprise our inspired lineup; 6 must-see Keynote presentations, 26 captivating programs, 10 book signings, 3 cocktail receptions and 70 open house events. With most showrooms introducing new and exciting collections, this is truly a Market you won't want to miss. CEO/Owner of Cohen Design Centers, Charles S. Cohen will provide the opening remarks at both morning Keynote programs.
There is a lot to celebrate this season; with HOUSE BEAUTIFUL toasting 120 years, A. Rudin (10/19 10AM Suite 1201) hosts Editor in Chief, Sophie Donelson who takes us on a journey through its history. She is joined by an expert panel including, Ashley Whittaker, Jeff Andrews and Spencer Rudin, to offer a peek into design's future. At Fabricut (10/19 1PM Suite 915), ELLE DÉCOR Editor in Chief, Michael Boodro and author of Interior Design Master Class: 100 Lessons from America's Finest Designers on the Art of Decoration Carl Dellatore honor those designers who have made significant impacts on the Interior Design Industry, each the master of their craft. Then, Baccarat (10/19 4PM Suite 1005) opens its doors to VERANDA Editor in Chief, and author of Veranda The Romance of Flowers Clinton Smith and Contributing Editor, Keith Robinson as they share expert advice on how to elevate everyday entertaining. A not-to-be-missed Program lineup of inspiration from yesterday, today and tomorrow.
The art of decor is divinely explored by the tastemakers that continue to advance our industry. At Lapicida (10/20 10AM Annex Suite 111), join Traditional Home's Tori Mellott as she leads a dynamic discussion of the rare and luxurious craft of artisan-made goods along with John Pomp, Babi Ahluwalia, and Christopher Spitzmiller. Prepare to have your senses heightened as Dakota Jackson hosts David Rockwell author of What If…?: The Architecture and Design of David Rockwell, Hugh Hardy author of Theater of Architecture and Suzanne Slesinin author of Greek Style his Suite (10/20 1PM Suite 501) to share their insider's perspective on the intangible element design and architecture bring to a space. To punctuate a riveting Market schedule, visit A. Rudin (10/20 4PM Suite 1201) for a truly transported experience as Architectural Digest's and author of Jansen (20th Century Decorators) Mitchell Owens, along with designer/author, Michelle Nussbaumer, discuss her recent book Wanderlust: Interiors That Bring the World Home on how she infuses travel and adventure into her worldly interiors.
In addition to the Keynote events, there are over 30 noteworthy in-Showroom programs to attend. Buzzing with excitement, the Decoration & Design Building's peerless collection of premier Showrooms invite you to experience their new collections, get inspired by Industry leading experts from every corner of the world and share in the excitement of what's to come. Throughout the building, showrooms welcome you in to view their collections during Open House hours (9AM to 7PM).
There is an event for every aesthetic and passion.
Wednesday, October 19th, 2016 & Thursday, October 20th, 2016
Visit ddbuilding.com/event/fallmarket16/
Decoration & Design Building, 979 3rd Ave (Between 58th & 59th Streets), New York, New York 10022
---