---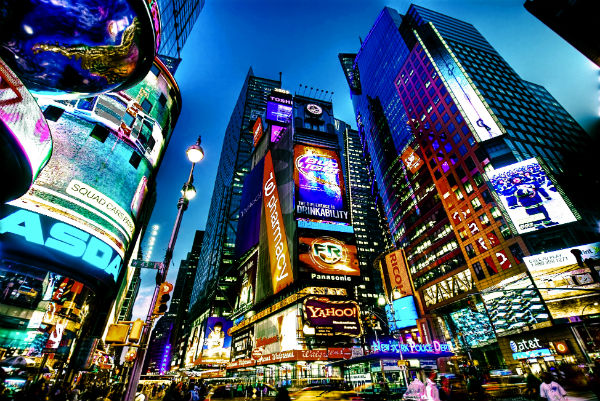 By Bretton Love
People are exposed to hundreds of outdoor advertisements daily, especially if you live in popular cities like New York.
But, how many of these advertisements do you actually remember?
If you are a business owner who wants to take advantage of out-of-home advertising, you have to ensure that you go about it the right way. Otherwise, no one will pay attention.
Here's an in-depth guide for outdoor advertising and how to see results with your campaign.
What is Out-Of-Home?
OOH advertising is a term that describes campaigns that target consumers when they're not at home. There are many branches of OOH advertising, but it all falls under the same umbrella term.
This type of advertising is mass-market, like radio or television. It's used for messages that need to reach a large number of people.
Types of Outdoor Advertising
Outdoor media is so popular among businesses because it has the potential to reach hundreds of thousands of people.
Here are some of the most common types of outdoor advertising:
Billboard Advertising
Arguably the most popular type of OOH advertising, billboards are considered to be a premium advertising space. This is because billboard advertising grabs people's attention at a time when they're focused on their surroundings.
One popular alternative to traditional billboards is LED billboards. These digital billboards have the greatest visual impact and make consumers more likely to tune into an advertisement.
Large LED and small LED screens like those at Visual impact Productions are hard to miss, which is why you might benefit more from a digital screen than a traditional one.
Guerilla Marketing
Guerilla Marketing is the least traditional way to advertise. Although it may cost less to run with this type of advertising, it takes a lot more effort to create something worthwhile.
There are many types of guerilla marketing, including undercover marketing (product placement) and experiential marketing (product interaction).
Point of Sale Displays
Point of sale displays are advertising displays located near the transactional area of an business. This type of display is useful for encouraging impulse purchases.
Tips for Effective Outdoor Campaigns
To ensure that you have the most success, make sure you approach your outdoor advertising strategy with a lot of planning and preparation.
Today's world is controlled by smartphones and other devices. Most of the time, it can be difficult to attract people's attention because they are so focused on their personal screens.
Here's how you can break through this barrier:
Make Your OOH Something People Want to Share
Don't be afraid to get people talking with your ad. To attract people's attention, you have to use their own thinking to surprise them.
Try and create an ad that says something in an uncommon or innovative way. When something is surprising, people are more likely to record it and share it on social media. This can help you increase your ROI. Think phrases or hashtags that are relevant to a niche.
Spend Money on Sites with Higher Traffic
You may think it's better to buy several cheaper ad units, but you'd be better off buying a single high-traffic site. These will usually lead to an increased recall.
Don't Say Too Much
One of the trickiest parts about OOH ads is that your message has to be clear and interesting with as few words and images as possible. Otherwise, your ad will be too chaotic.
The rule of thumb is that a billboard shouldn't include more than 7 words. This is because, as an advertiser, you only have a small window of time to reach your consumer. People aren't likely to be attentive for more than a few seconds: you have to make the moment count!
Photo credit: Times Square NY
---