---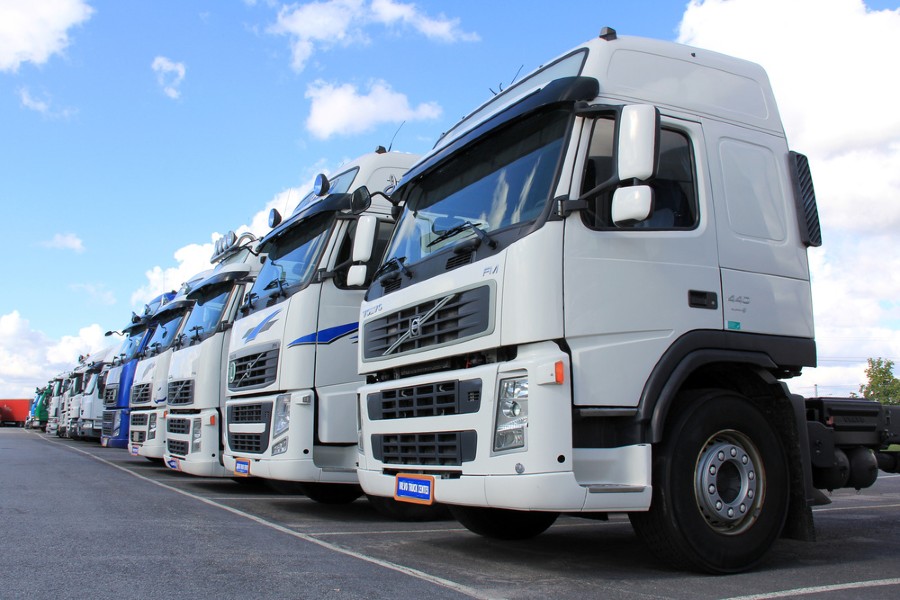 A telematics system is advantageous for any company with a vehicle fleet since it tracks trucks, produces relevant information, and enhances driver safety.
A fleet monitoring device combined with the appropriate software helps a firm achieve regulatory compliance while also maximizing profitability and is offered by a variety of companies.
Matrack is one such firm that offers sophisticated fleet tracking technologies. But, exactly, what does a fleet tracking gadget and solution do? What are the advantages of using Matrack's fleet vehicle tracking device in conjunction with the telematics solution?
Read on to find out everything about Matrack's GPS fleet tracking devices.
Matrack's GPS Fleet Tracking Devices
Using a GPS fleet tracking device is equivalent to having a supervisor on board who monitors the driver and vehicle while they are on the road. It is a technology that allows fleet management and dispatch teams to monitor the fleet and maintain driver and vehicle safety.
Matrack's GPS fleet tracking system includes both hardware and software. The fleet tracking device is fitted to the vehicle and uses a global positioning system (GPS) for tracking. The hardware is in charge of providing data and updates to the software, which serves as a central database for all information acquired from the hardware.
Matrack's Fleet Tracking Software
Matrack's GPS tracking software is largely in charge of identifying vehicles, calculating routes, and providing drivers with directions. It also provides information on driving behavior, vehicle diagnostics, and vehicle maintenance.
The program also records any dangerous driving habits identified by the hardware. Data on driver behavior aids in the improvement of driver safety and fuel economy. Roadside help, accident tracking, time clocks, anti-theft services, and attendance tracking are all possible software features.
Features of Matrack Advanced Fleet Tracking Devices
Listed below are some of the features of Matrack's fleet tracking devices
Increase Fleet Visibility with Real-Time Tracking
Matrack's fleet tracking devices help fleet managers to stay connected with the vehicles and assets 24/7 via real-time Tow Alert, Ignition On/Off, Speed alert, Low battery, etc. Also, the devices can help to recover vehicles and assets in case of theft.
Keep the Fleet up & Running
Fleet companies can get accurate ETAs and keep tabs on their workforce and equipment with Matrack's fleet tracking devices. These devices also monitor vehicle diagnostics and maintenance needs to reduce fuel consumption.
Analyze the Fleet's Performance with Various Reports
Matrack's fleet tracking devices allow access and let fleet managers monitor the drivers or operators' behavior during both day and night. These devices also let the managers analyze any hard or bad braking situations and the miles driven at or above 80 mph.
Get Everything on Fingertips with New Dashboard
Matrack's fleet tracking devices come with a new easy-to-use dashboard with user-friendly UI with iOS and Android apps. This software allows the addition of sub-users and subgroups with varied permission levels.
Know When Assets Leave the Designated Area
Matrack's fleet tracking devices enable the creation and adjustment of geofences via the mobile app or internet platform. These devices provide a fleet manager with limitless geofence in and out of email/text notifications.
Advantages of Matrack's Advanced Fleet Tracking Devices
Easy to install and durable
Efficiently tracks the movement of vehicles, assets, and equipment
Helps in route optimization and monitoring driver habits
Data can be accessed via desktop, tablet, mobile phone
US-based customer support is available 24/7
Matrack's Advanced Fleet Tracking Devices
The following are the most recent and greatest vehicle monitoring units on the global market. Matrack's tracking system and third-party integration management may grow alongside the fleet, enabling scalable telematics solutions and increased fleet flexibility.
Matrack's MA-OBD Plug-In- An amazing way to trace any vehicle manufactured after 1996. Self-installing Plug'n'Play gadget that takes less than 10 seconds to set up.
Matrack's MA-Hardwire- A device designed specifically for Fleets and Transport Services that is both discrete and tamper-resistant.
Matrack's MA-Weatherproof Hardwire- A water device that is not only discreet and tamper-free but can also be powered by the battery present in the vehicle.
Choose Matrack for Fleet Management
Advanced fleet tracking devices can help truck drivers and fleet management to construct a stronger and more effective business. Matrack fleet tracking devices are one of the top tracking solutions in the market. It gives information such as real-time location, driving habits, tracking logs, maintenance reports, and much more.
FAQs
Are Matrack's fleet tracking devices affordable?
Yes, at Matrack customers will get affordable fleet tracking devices. The cost of the various devices varies from $50 to $135. One may also need to pay an additional $7 per month to access advanced features of the system.
Does Matrack fleet tracking install devices?
Matrack offers low-cost installation help for the gadgets on one's vehicle. The cost varies depending on the type of device and the number of units that must be installed.
Do Matrack's fleet tracking devices work on iPhones, androids, and tablets?
Matrack fleet management systems include built-in mobile apps and web interfaces. For Android and iOS users, the mobile application is available on the Play Store. At the same time, one may log in to the web portal from any device to obtain real-time tracking information.
---