---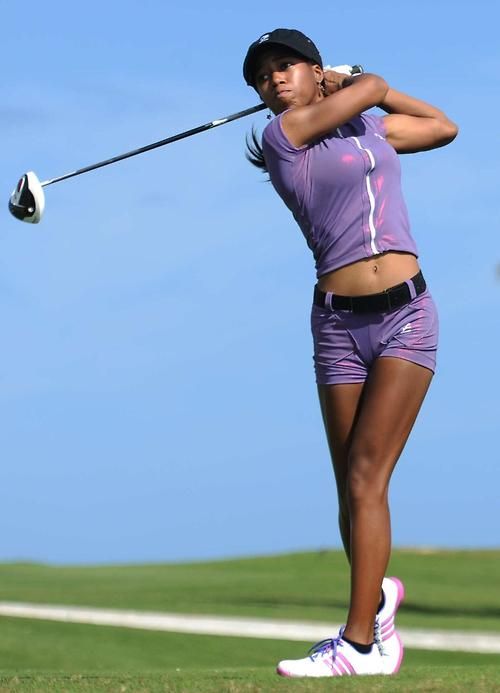 The inaugural International Women's Golf Day (WGD), set for Tuesday, June 7, 2016, has exceeded its lofty goal with more than 400 golf facilities in more than 18 countries participating in this first-of-its-kind growth of the game initiative. WGD's mission is to Engage, Empower and Support women and they will experience this first-hand on June 7, 2016.
"Ladies, in New York City—and across the nation—You're invited to join me for Women's Golf Day!"  Says Debert Cook, publisher of the African American Golfer's Digest.  The 13-year old magazine has a readership that is comprised of 30% women, so the message resounds clearly with her.  Cook plans to be at Golfsmith on 5th Avenue, in New York City, at 4pm on June 7 along with the founder of Women's Golf Day, Elisa Gaudet, then the twosome will make their way go to Chelsea Piers at 6pm.
"We're looking to Engage, Empower and Support women on this great day," says Ms. Cook who praises Gaudet for developing the concept.
This one-day event is designed especially for females to heighten their engagement in golf and June 7, 2016, is an opportunity for any girl or woman to try golf for the first time in a fun, non-intimidating environment alongside existing golfers. On this one day, participants of all ages can either take a lesson or play 9 holes of golf with others who are playing for the first time, or have been playing for years.
"So, come on out…wherever you are on June 7," says Cook.
Women's Golf Day happens on the SAME DAY – SAME TIME – EVERYWHERE AROUND THE WORLD.
The event is all about celebrating girls and women playing golf & learning the skills that last a lifetime.
WGD will be celebrated between the hours of 4:00 p.m. and 8:00 p.m., when women and girls will be introduced to the game in an inviting and fun environment. The event also encourages existing and former golf enthusiasts to attend with an opportunity to tee it up for nine holes. From 4:00-6:00 p.m. all participants will have the option of two hours of lessons or an on-course 9-hole experience. From 6:00-8:00 p.m. attendees will participate in a celebratory gathering where they'll socialize, network, and receive information on ways to become more involved in golf (i.e. program's lessons, leagues, clinics).
Elisa Gaudet is President of Executive Golf International and Author of "Two Good Rounds" book series, and the Founder of International Women's Golf Day.
"Women play a critical role in the success of the golf industry," says Steve Mona, CEO of the World Golf Foundation. "Nearly 23 percent of all golfers in the U.S. are female and the creation of Women's Golf Day is an opportunity to increase awareness, participation, and showcase golf as a fun activity for people of all ages."
At its core, WGD has the united support of 17 veteran golf industry and business professionals, each volunteering their time and/or service to help execute this worldwide event. In addition to the collaborative efforts of the WGD team, the initiative has garnered the support of key golf management companies and retail outlets including: Arcis Golf,ClubCorp, Golfsmith, and PGA Superstore.
"We are proud to participate in this important international event," said Eric Affeldt, ClubCorp President and CEO. "Positively impacting the future of the game of golf for females of all ages continues to be a priority for ClubCorp and at our clubs. Women's Golf Day is a wonderful opportunity for us to help grow the game." Golf course owners and operators also see the value of Women's Golf Day.
"Golf courses and the sport are evolving in many wonderful ways, and Women's Golf Day shines a spotlight on the growing popularity of our sport to women and girls all over the globe," said Jay Karen, CEO of the National Golf Course Owners Association. "The life lessons and connections made among women on our fields of play are incredibly valuable.  We are happy to support the endeavor to connect golf to more and more women."
The WGD initiative is gaining attention from female leaders in sports, too. "There has never been a better time for women in sports and in business, and everyone knows golf is instrumental in many business relationships," said Motivational Speaker Dr. Jen Welter, the NFL's First Female Coach. "International Women's Golf Day is a great way to get women in the game, on many levels. I am honored to take part in this historical event."
According to event organizers, Women's Golf Day has created positive momentum globally, and that momentum continues to grow. "It's both amazing and gratifying to know that we'll have participation in every time zone worldwide," said Event Founder Elisa Gaudet. "Not only will we introduce new players to the game in an inviting and inclusive manner, participants will be able to share their experiences through social media and see how they're actually part of a global community, doing the same thing, on the same day, around the world."
To learn more visit http://womensgolfday.com
Photo credit: Zakiya Randall 'Z' the youngest and first female african american in History to Win.
No related posts found...
---