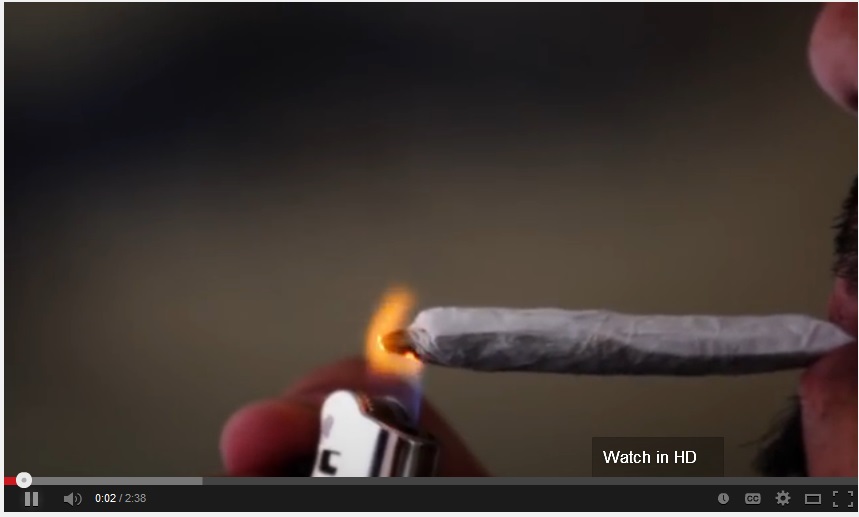 Has America come to a place where we are looking at the Prohibition of Marijuana prohibition much like the Prohibition of Alcohol? Do we legalize Marijuana for those who need it medically or for everyone? 
An insider's look into the revolutionary campaign that became the first to legalize recreational marijuana, Evergreen: The Road To Legalization shows the front lines of the heated political battle in Washington State and how it evolved into a national debate – the first wave of a massive sea change in American drug policy.
Evergreen: The Road To Legalization opened theatrically in New York City on June 13, 2014 followed by screenings in other cities around the country. DVD and VOD will commence in September 2014.
Tracking the behind-the-scenes efforts of both the pro- and anti-initiative groups, the film serves as a case study for other states in determining how to reform their own drug policies, and examines the civic, economic and human impact of marijuana legalization.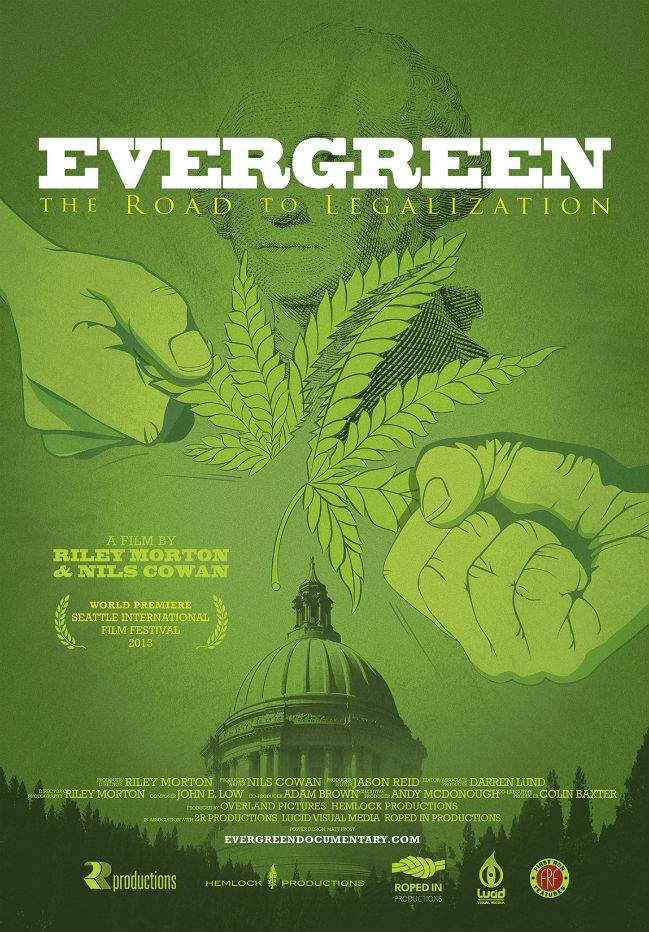 Against the backdrop of the 40-year-old 'War on Drugs', the state of Washington becomes a key battleground in the fight for cannabis prohibition reform. A growing medical pot industry paves the way for cultural change, while an unprecedented team of political superstars and local celebrities put forth a plan, known as Initiative 502, that they hope will balance the delicate politics of the region and stand a chance to pass in the November elections.
But many in the local cannabis community are vehemently opposed to I-502, saying it imposes harsh and scientifically arbitrary DUI laws, new taxes, additional restrictions and penalties that negatively impact youth, medical marijuana patients and providers. These unexpected opposing forces create a scintillating inside look at a political clash, showing just how advanced the perspective of many Americans has become on drug policy.
Interview
Harlem World Magazine: Who do you think the movie is geared towards?
Danny: I think the movie is geared towards those who are curious and those who are smoking – socially or for medical reasons who are probably between 18 to 55 years of age.
HW: What do you think is the real message of the movie?
Danny: I think the movie does a great job of informing the viewer regarding what is happening in the marijuana industry and what may happen in their state wherever they are.
HW: Where do you think the next steps will be taken? Can issues like DUI stall the legalization march?
Danny: Well, one, I think the next steps will be a state by state march of legalization across the nation. Two, yes, I do think that smaller issues like DUI will stall the march, but in the long run Marijuana will be legalized across the USA in some form.
---
---
HW: When parents think of their kids, how do you think the state of Marijuana locally will play out in Harlem?
Danny: I think it's more of the answer I gave earlier. As we are more informed parents will make smarter decisions as it applies to their kids and themselves (yes, some parents do smoke!).
HW: Why do you think this has happened at this time in our country?
Danny: Hmmm, I think it's just a timing. It's where we have evolved as a nation and just as we have evolved when we think of same sex marriage. As they used to say in the Virgina Slims cigarette commercial, "We've come along way baby!"
HW: Any final comments?
Danny: Yes, so much of this reminds me of the Prohibition era with alcohol in the USA. The legalization of boot leg alcohol, the evolution of underground to a market hat is licensed and taxed.
Here's a prediction: In less then 50 years Harlem World Magazine will be sponsoring marijuana tasting experiences for our readers.
HW: Thank you.
Danny: Thank you.
Related Articles
VIDEO
---
Harlem Cultural Archives is a donor and foundation-supported Historical Society, Its mission is to create, maintain and grow a remotely accessible, online, interactive repository of audio-visual materials documenting Harlem's remarkable and varied multicultural legacies, including its storied past as well as its continuing contributions to the City and State of New York, the nation, and the world.
Support Harlem Cultural Archives
and
click here to get more Harlem History
, Thank you.