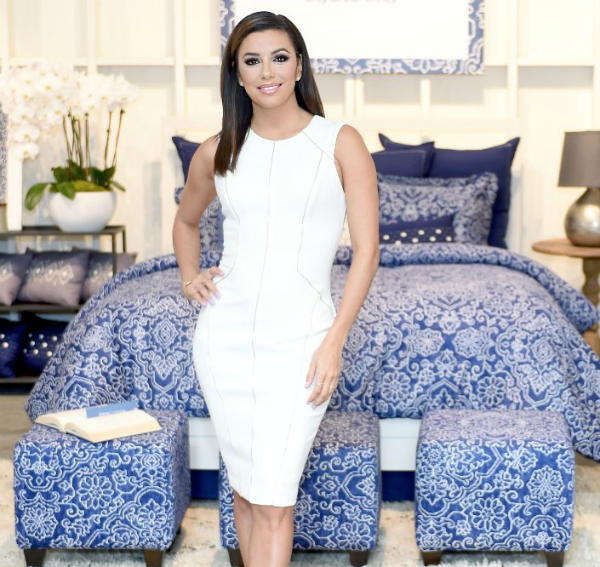 Courtesy JC Penney
Eva Longoria (of Desperate Housewives fame) hasn't just been hanging out with Serena Williams by the pool in the past few months. She's also been busy working on her new home collection from Harlem to Harare exclusively sold at JCPenney.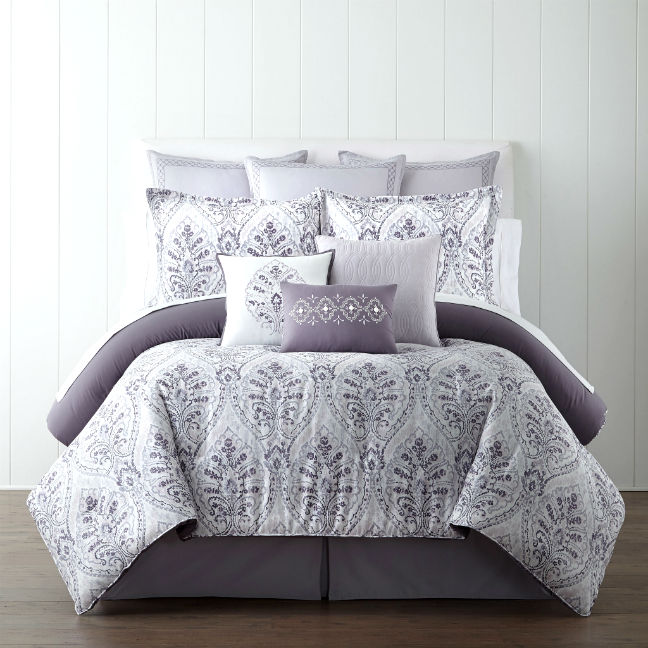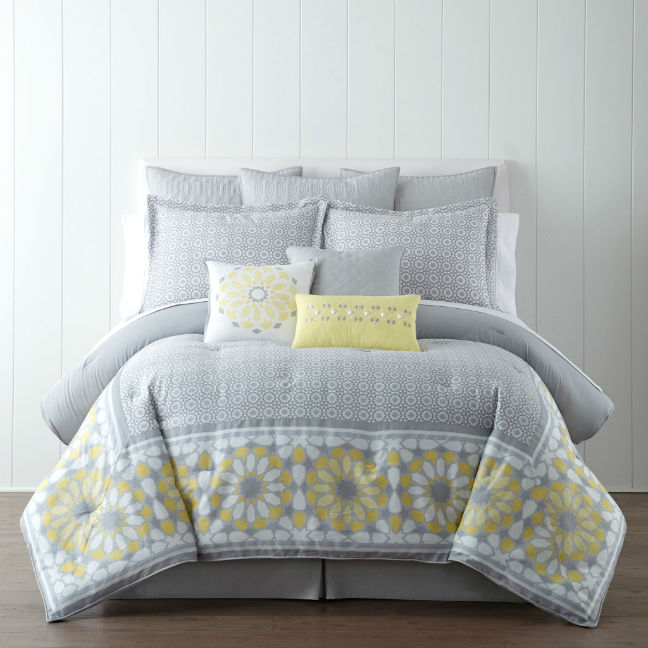 Courtesy JC Penney
The line includes window treatments and decorative pillows, but what we're loving is the bedding sets influenced by Moroccan lattice, Spanish lavender fields, and Turkish-Moorish tiles inspired by her international travels.
A quick makeover trick for your Harlem space: Decorative pillows. "I really love beading on pillows that is delicate and not overdone because the pillow has to be functional," the actress said. "I have some throw pillows in my house that you can't sit on because you may get cut, but they're pretty. They have this Indian silver beading. I'm always like 'Ow! I think I just cut myself.' I love light beading, light embroidery—just enough to give the pillows a pop," she told People Magazine.
As many of us know, and Eva is quick to point out, new bedding is a great way to change the look of your bedroom without spending a lot of money.  It's always an easy change to make requiring no painting or new furniture.
Prices for the bedding range from $30 to $170. The Eva Longoria Home Collection is already available at JCPenney and just in time for Mother's Day (wink, wink).
Related Articles
---
VIDEO
---
"We re-imagine, recreate, and redeem cultural omissions and misrepresentations of Blackness, for the culture. ...." This post is made in partnership with British Pathé.