---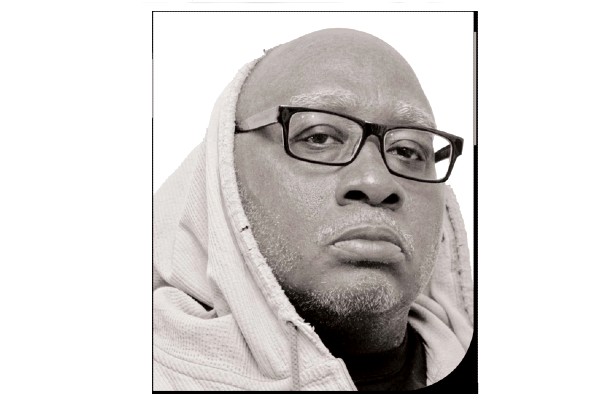 By Etu Evans
In the wake of civil unrest and a thirst for accountability after the George Floyd verdict, people are continuing to protest for social justice by seeking ways to celebrate their heritage and cancel those insensitive to their culture.
Morrison "Sid Art" Washington narrates his campaign through his mission to educate the World about Black histories, such as the trending wake-up call of the massacre of Tulsa omitted from American history books to Emmet Till and our celebration of Juneteenth.
The paralyzing parallel between the Central Park Five to the false accusations of the Central Park bird watcher who was labeled as a "Karen."
Sid Art uniquely uses anthems, imagery, and Adinkra symbols that originate from West African in his design sensibility to give his conscious patrons the best in style and substance.
…he captures the Harlem street vernacular which pays homage to our royal ancestry.
Some of his popular themes include Peace to the Gods, where he captures the Harlem street vernacular which pays homage to our royal ancestry.
He justifies his assertion that melinated mortals are gods by referencing the biblical passage Psalm 82:6. I have said, ye are gods, and all of you are children of the "most high".
Another popular theme is "Lest We Forget Our Thick Skin" which celebrates our resilience to overcome anything when we remain united and on the spiritual accord.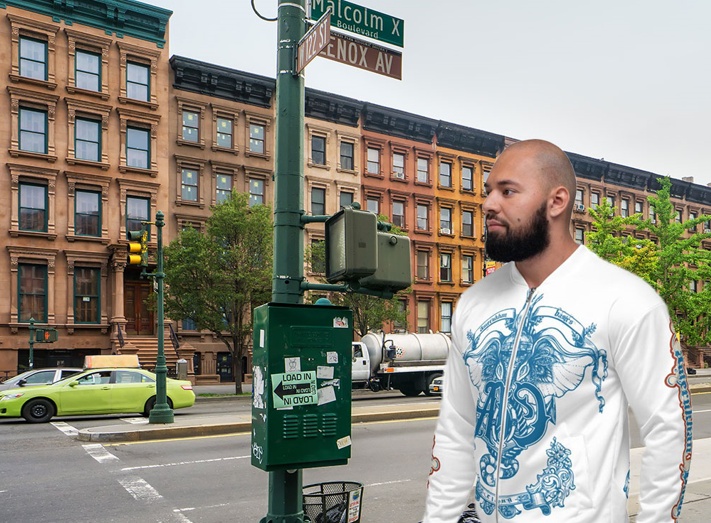 Mr. Washington began his company by airbrushing and spray-painting t-shirts with iconic heroes and selling them at Grant's Tomb Jazz Festival and during Harlem Week.
The massive sales and success of his merchandise began to soon be distributed through the tri-state area and later garnered a captive audience in Atlanta, Charlotte, and Dallas.
His righteous/woke creations have always represented the messages of the diaspora blending the history of the Egyptians, Moors, and native indigenous inhabitants of the Americas. I have personally observed that every stitch contains a celebration of pride and motif of Black Excellence.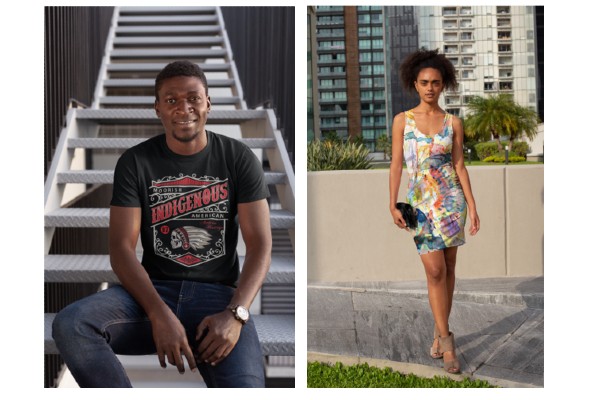 Currently, he is the CEO and Head Designer of Amerukhan Basic Clothing and Moor Graphix. He was recently featured guest on the Gateway to Ghana panel sponsored by the Organization of Black Designers, were discussed his aim to expand his brand on the continent, as well as share his expertise in design and Black history.
I would dub him as a modern griot who is just as passionate about teaching as he is learning. Additionally, a cultural content creator who is the Co-Founder and host of Nu-Soul Highway Radio and the StarPower Collective Show.
The show is a rhythmic journey that allows its guests to discuss the music that has been the soundtrack of their lives. It also tackles hot topics, new artists, and the latest trends in pop culture.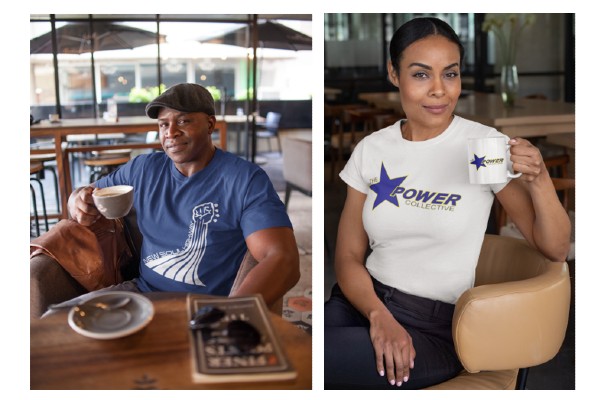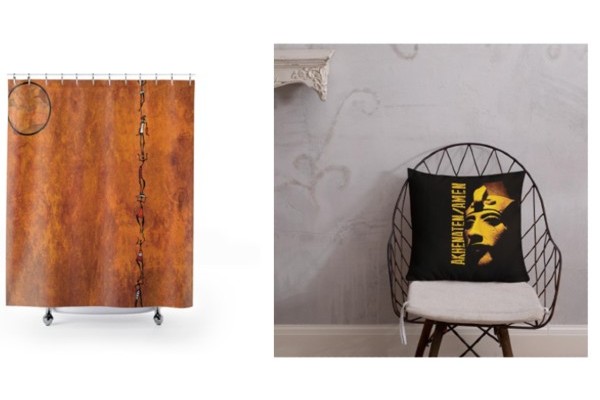 It is hard to fathom that this former Academic Dean and Professor of Graphics at Westwood College in Georgia was challenged scholastically and surmounted his odds.
While painting murals and t-shirts to make a living he dropped out of high school and obtained his GED an entire year before his peers and applied his lessons from the school of hard knocks. Today, he is the proud recipient of a BFA in Visual Communication and a Master's degree in Adult Education from American Intercontinental University. Furthermore, he is a noted author of a book entitled "Sidisms". His work has been featured at the Studio Museum of Harlem.
He has served as a Cultural Educator with VISTA conducting workshops using poetry, African symbolism, and Aboriginal influences at the New York Public Library for over 15 years, and at the Arthur Kill and Rykers Island correctional facilities to inspire inmates.
"Sid Art" also facilitates Kwanzaa events up and down the eastern boardwalk. He has had the pleasure of opening up for cultural scholars Dr. Yosef Ben-Jochannan and John Henrik Clarke at the Oberia Dempsey Center in Harlem and musical poet extraordinaire Gil Scott Heron.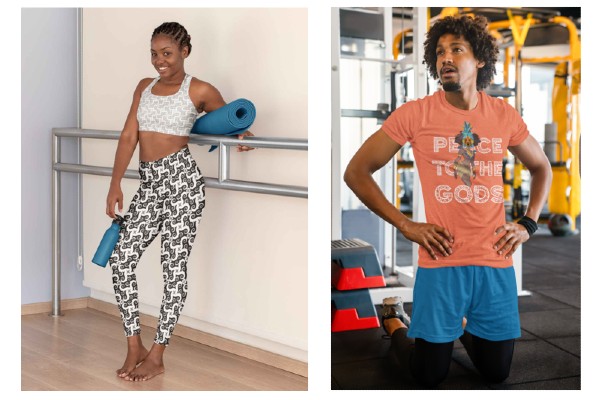 If you're tired of sleepwalking in brands that hit the snooze button on your cultural relevance and traditions, his Amerukhan Basics Clothing line is sure to wake you up whether you are headed to chill on 125th street in Harlem or heading down to Buckhead in Atlanta to grab a bite to eat.
Check out his newest caps, t-shirts, sweatsuits, hot leggings, bags, and interior accents at www.amerukhanbasics.com, IG:amerukhanbasicsclothing.
After all, the revolution will not be televised, but it will be broadcasted by "Sid Art."
Check out more Etu's World.
Etu Evans is the Creative Director of Harlem World Magazine, a Celebrity Footwear and Accessories Designer, and Founder of the Solesville Foundation. You may contact him on IG: @EtuEvans or via E-mail at www.etuevans@gmail.com.
---