---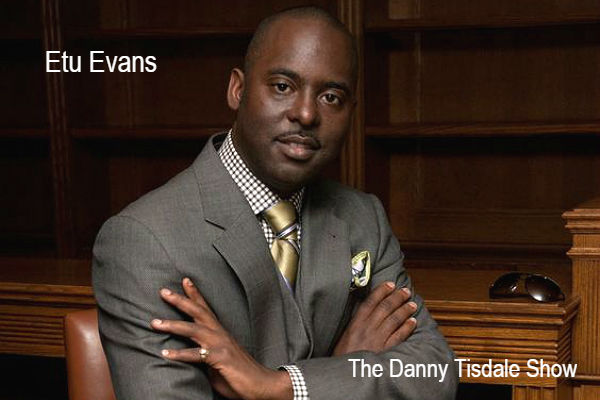 Join the conversation with celebrity shoe designer, philanthropist, speaker and Harlemite Etu Evans as he talks about the mania behind the Meghan Markle and Prince Harry royal wedding, Meghan's timeless style, his and her realness, Princess Di and more with host Danny Tisdale, on The Danny Tisdale Show.
Etu Evans is a long time celebrity shoe design, philanthropist and  speaker. Etu Evans, shoe designer to the stars, is a creator of bespoke footwear that seemingly makes clothes optional. The former behavioral therapist turned shoe therapist, indulgences his elite clientele with caviar, exotic elixirs and stimulating foot massages. Evans has been hailed by Footwear News as the prince of luxe footwear. Timeout New York reports, "his sexy irreverent heels have earned him the nickname Harlem Blahnik, and the shoe fits." A has dubbed him as "the strongest contender in the Manolo Blahnik, and the Jimmy Choo arena." The NY Post agrees; stating: Etu Evans has turned the world upside down on its stiletto heel." Get more info at www.etuevans.com
Related: Check out more Royal Wedding coverage with the Things Think Head Harlem Royal Wedding article here.
Here's the conversation:
All on this week's edition of The Danny Tisdale Show; the podcast show hosted by businessman, visual artist and former Harlem Community Board member Danny Tisdale.
Check out more great Harlem World Radio interviews on itunes, Youtube or download them wherever you get your podcasts.
No related posts found...
---