---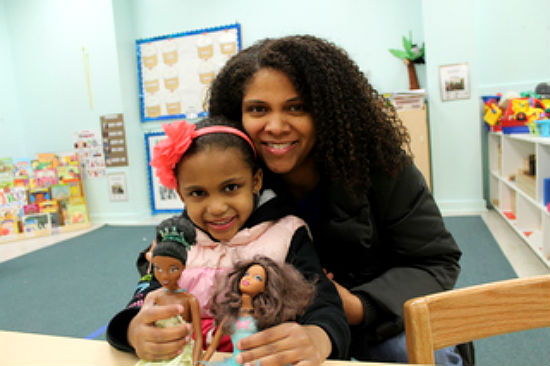 Mother's Day is this Sunday, May 13, 2018, and the most important thing is recognizing all that mom has done for you and to show your love. Whether it's your mom, stepmom, aunt, grandmother, longtime mentor, or a cherished friend, these tips from etiquette expert Sharon Schweitzer, founder of Access to Culture, will help make it extra special.
Not Your Average Mom:

 Maternal figures come in many forms, and you may be lucky to have several women who have offered endless love and support. Mother's Day is a wonderful occasion to celebrate all of the women who have nurtured and guided you throughout the years, whether a teacher, mentor, sister or aunt. Consider those who have supported and helped you grow; be sure to recognize them this Mother's Day.
Turning the Page

: If there's a mother figure in your life with whom you've lost touch or had a falling out, Mother's Day may be the perfect opportunity to reach out and rebuild the relationship. Whether you give them a call to wish them happy Mother's Day, or send a surprise bouquet, express your gratitude for their presence in your life and your desire to turn a new page.
Deciding the Date: 

While Mother's Day 2018 falls on May 13 in the U.S., celebrations can occur up to a week before and after. For those with several motherly figures such as grandmothers, mothers-in-law, or Godmothers, make time to call, visit, or recognize everyone. It is also possible to find days and times that give each special woman in your life the appreciation and recognition they deserve, coordinating with family members (especially siblings) as necessary.
Simply Celebrate:

 Mother's Day doesn't have to include an extravagant present. Special celebrations often include thoughtful experiences rather than gifts. Cherish the chance to share a unique experience by planning a day all about her. It can be as simple as delicious brunch with all her favorite dishes, or a road trip to her favorite local museums, so long as it shows appreciation. Other sweet gestures include cleaning the house while she relaxes with some rosé and a playlist you made just for her, running those forgotten errands, or making a scrapbook of your favorite childhood memories together.
Siblings in Sync:

 Instead of competing for who can find the best gift, collaborate with your siblings to discover the 2018 gift. If you and your siblings live in different cities or have different schedules, start coordinating in advance so that everything is perfect for Mom's big day. Whether it's a handwritten letter from each of you along with a small memento, or a luxury item that you split the cost of, the gift will mean more coming from all of her beloved children.
Husband's Helping Hand: 

Dads, if your kids are too young to understand the meaning of the holiday, take the lead by pampering your wife with her favorite treats, along with a card signed by her little ones (toddlers and infants can "sign" by leaving a handprint using finger paint). For those old enough to lend a hand, let them help select a flower arrangement, or guide them in making a card. Mom will love the sweet gesture that shows her children's love and your appreciation for all she does.
If you haven't read any Mother's Day here to peak your interest and have a few tips of your own, please leave your message below.
No related posts found...
---