---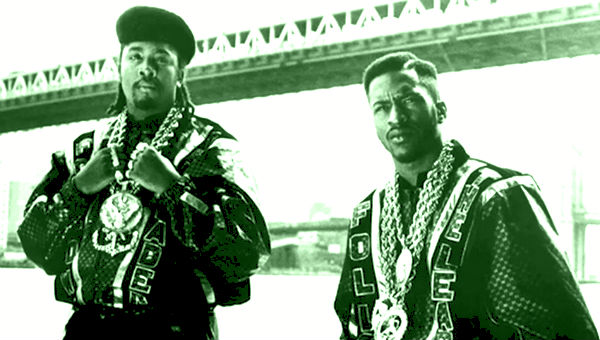 Last fall, legendary hip-hop duo Eric B. & Rakim teased a reunion tour. It seems they've since whittled down those plans to one show, but it's a big one. Today, they announced a "one night only" show at the historic Apollo Theatre in Harlem, New York.
The performance will take place on July 7th, 2017, exactly 30 years since the release of their seminal debut album, Paid In Full. Although Rakim toured last year performing the album solo, he hasn't been joined on stage by Eric B. in more than 20 years. Beyond the reunion, the event description promises a special night. They'll be performing "cuts from throughout their catalog" and playing with "famous friends." Tickets can be purchased here through Ticketmaster on June 23rd, 2017 at 10 a.m.
Rakim is also scheduled for a solo performance at the Brooklyn Hip-Hop Festival in July, 2017, along with a few gigs in Philadephia and Chicago. View those dates below.
Rakim 2017 Tour Dates:
7/07 – New York, NY @ Apollo Theatre w/ Eric B.
7/08 – Philadelphia, PA @ Electric Factory w/ Ghostface Killah
7/15 – Brooklyn, NY @ Brooklyn Hip-Hop Festival
7/22 – Chicago, IL @ The Chicago Theatre, w/ DMX, Rakim, EPMD, KRS-One, Raekwon, Ghostface Killah, and Crucial Conflict
Here's the Paid In Full video:
Via source
Related Articles
---