---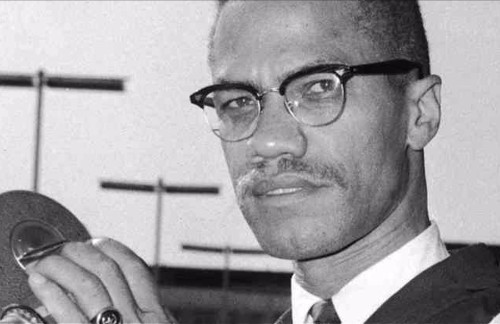 By Whatever Means Necessary: The Times of Godfather of Harlem, directed by Keith McQuirter is inspired by the music and subjects featured in the EPIX original series Godfather of Harlem.
The four- part docuseries brings alive the dramatic true story of Harlem and its music during the 1960s and connects that history to our present moment.
Inspired by the music and subjects featured in the Emmy®-winning EPIX original series "Godfather of Harlem," the four-part docuseries By Whatever Means Necessary: The Times of Godfather of Harlem, directed by Keith McQuirter ("The Innocence Files," MILWAUKEE 53206), tells the dramatic true story of Harlem and its revolutionary music during the 1960s and connects that history to our present moment.
Featuring interviews with the stars of "Godfather of Harlem," including Academy Award®-winner Forest Whitaker, Giancarlo Esposito, Ilfenesh Hadera and Markuann Smith and musicians Gladys Knight, Martha Reeves, Herbie Hancock, Nile Rodgers, A$AP Ferg, CHIKA, Carlos Alomar, Robin Clark and Joe Bataan, the series spotlights artists and activists who dared to use their voices, instruments, and lyrics to take a stand against oppression.
Other notables in the series include activists Reverend Al Sharpton, Felipe Luciano, Denise Oliver-Velez and Miguel "Mickey" Melendez; former U.S. Representative Charles Rangel; photographer Adger W. Cowans and historical eyewitnesses Billy Mitchell, Courtland Cox, Jamal Joseph and Professor James Small, among others. Combining personal stories with powerful music and rare archival footage, audiences will see beyond the black-and-white historical images into the multicolored souls of musicians unafraid to use music as a weapon for change.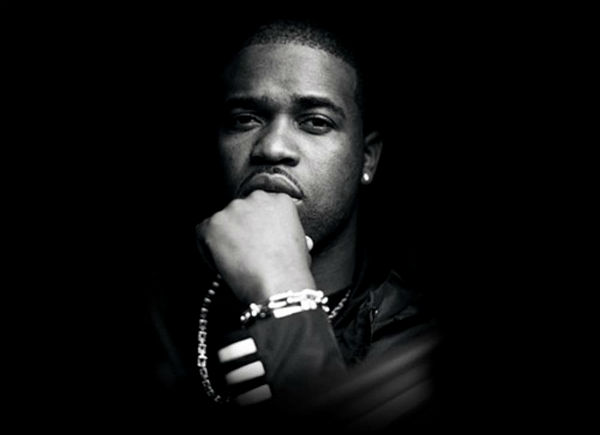 By Whatever Means Necessary: The Times of Godfather of Harlem is directed by Keith McQuirter and executive produced by Nina Yang Bongiovi and Forest Whitaker from Significant Productions, Kasseem "Swizz Beatz" Dean, and Keith McQuirter from Decoder Media.
Inspired by the series Godfather of Harlem
As the 1960s unfolded and Bumpy Johnson (Forest Whitaker, "Godfather of Harlem") battled to wrest control of Harlem from the Italian mob, the struggle for racial justice intensified across the United States. BIPOC people fought and even died demanding their civil rights in the face of fierce white opposition. But at the same time, African American and Latinx music – soul, R & B, jazz, gospel, blues, boogaloo, and salsa
– was shattering racial barriers across the nation.
In Harlem, uprisings and protests challenged the forces of segregation and racism while Black leaders like Adam Clayton Powell Jr., Malcolm X, and Martin Luther King Jr. called for different paths to black freedom and self-determination.
Amid these civil and ideological conflicts, Bumpy sought to define his role as a businessman, benefactor, and citizen in a changing world.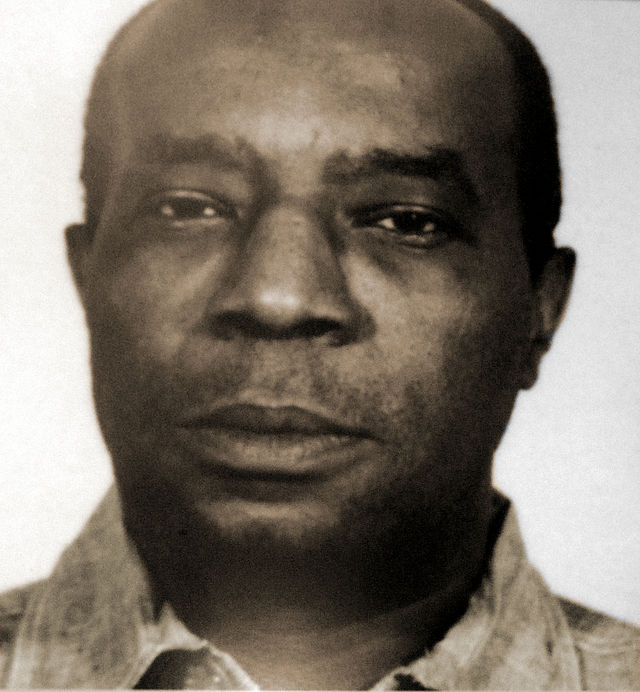 Exploring the history of this pivotal time and place, and the music that fueled and influenced it,
By Whatever Means Necessary: The Times of Godfather of Harlem reveals that the struggles of the 1960s achieved great victories for African Americans against obstacles that had menaced their community for generations. And it highlights the crucial role of artistic creativity and exchange in forging a new sense of identity, pride, and power.
Understanding the cross-currents that flowed through Harlem during the 1960s illuminates a sobering reality: the battles of the past are still being fought today. In 2020, Harlem and other communities of color still face the old threats of police brutality, economic inequality, systemic poverty, racial injustice, and ruthless real estate developers, as well as new dangers like gentrification and cultural appropriation.
By uncovering the hidden history of Harlem and its music, By Whatever Means Necessary: The Times of Godfather of Harlem offers a startling new perspective on Black culture, politics, and community today.
 EPIX TV Q&A with Keith McQuirter
Making By Whatever Means Necessary: The Times of Godfather of Harlem
 EPIX TV: What inspired you to make this docuseries?
Keith McQuirter: There was so much incredible music that came out of the 60s. I love the music of Curtis Mayfield, Nina Simone, James Brown, John Coltrane and Motown; it has always been part of my life. My parents would play Motown while I was growing up and they still do. So, this music has been part of my family's soundtrack since I was young.
So, when the producers of "Godfather of Harlem" were seeking ways to tell the real-life story of Harlem during the 1960s, music was a unique gateway to explore the undercurrents of that time period when it came to racial injustice and the pursuit of civil rights. What I love about "Godfather of Harlem" is they did an incredible job of bringing historical figures to life like Adam Clayton Powell Jr. and Malcolm X, who I revere as giants when it comes to civil rights. There is also Bumpy Johnson, who operated in the criminal world, and who represents a form of resistance against white oppression when it came to economic empowerment.
Through the personal stories in "Godfather of Harlem" young people get to explore these historical figures beyond the black and white photographs and get to know them as real people. They also get to explore the issues that were present to Black people in Harlem and across the country at that time — the pursuit of economic opportunity despite barriers to black success, the fight for equal rights and against institutional racism, and the audacity of Black pride in America. The series really set the stage for By Whatever Means Necessary to examine this time period in our country from the point-of-view of Harlem residents.
And, Harlem was a useful frame for looking at what happened to Black Americans in the 1960s. I'm not from Harlem, but I understand the symbolic importance of Harlem as one of America's most prominent Black cultural centers. It allowed me to show how residents of this one community looked at what was happening across the country during this pivotal time in history.
So, I was thrilled to dive into the activism and music by Black artists during this period. Especially, with the events that unfolded this year and the proliferation of protest music by young artists today, there is a clear linkage of the struggle then and the struggle now. This is the moment to bring this story to the world.
I'm always asking the question: Who are our heroes? Because when we look at history and listen to the people who lived, worked, and fought on the frontlines for change, they give us a good roadmap to where we are today, based on where we came from. And, when I talk about heroes, I'm talking about the eyewitnesses from that time, who didn't always have influence or fame or wealth but had the courage to speak to power or express themselves in ways that empowered the people. And this is what was inspiring about making this series, because it explores both the politics and the music's influence on culture from Black America's cultural capital, Harlem.
This framing gave us a lens to go deep into Black revolutionary culture, and I'm not talking just about what we've come to understand as resistance in its iconic forms such as marches or outdoor protests. But in ordinary and extraordinary ways, people used whatever they had to stand against being classified as second class citizens, and so they raised their families to be proud and Black, they organized in their churches and mosques and sang songs of freedom, they created businesses that supported the culture of the community, and they celebrated life despite oppression. And, Harlem was a place where Black people could be free of cultural shame and be unapologetically Black. The music reflected their pains, hopes, and dreams, while honoring themselves as heroes. Bringing a story like this into the world is not only inspiring to me, but I hope it gives some understanding of who we are and where we are in America today.
ETV: The various styles of music coming out of the 1960s made an indelible impact on American culture that still resonates in 2020. Why do you think that music still speaks to people?
KM: Many of the issues BIPOC Americans were fighting for in the 1960s we are still fighting today, and people feel this. The desire to live free of the oppression of racism, to have equal rights, economic opportunities and to be empowered to love our culture, our skin, our hair, our joy. These things are still considered radical by many, even in 2020. The musicians of the 1960s reflected these values in their music and we still have those values and feel in our bodies and understand in our spirits the message in the music. This is why the music still speaks to people today.
When I listen to Gil Scott Heron's Whitey on the Moon, he was speaking about how the white power structure was using science to conquer the universe by landing a man on the moon in 1969. While here on earth, and in Harlem, folks were starving, and many were dealing with day-to-day survival. The discrepancy of values back then, exists similarly with America's race to Mars and to find extraterrestrial beings, but here at home we can't even solve gun violence, mass incarceration or global warming in any basic way.
It's also worth noting that as music technology in instrumentation changes over time, and the styles of music progress, sometimes we forget just how radical some of these songs were for their time. When we hear Chubby Checker's The Twist it's a fun pop song from the early 1960s, but it also was a weapon for change in integrating Black and White communities across America. Not everyone realizes the message in the music or its cultural significance in battling racism.
Felipe Luciano, who is featured in the docuseries, was a member of The Last Poets and the Young Lords, said "culture is the spear tip of revolution". And the 1960s saw the cultural triumph of Black America even though economic and political equality remained elusive. To understand the power of music to shape culture, change hearts and minds we couldn't tell this story without James Brown who came out with Say it Loud (I'm Black and I'm Proud) in 1969. It became an anthem for the movement and people in Harlem and across the country felt empowered in new ways – African prints, dashikis, and natural hair in Afros became the fashion. The Grandassa Models out of Harlem emerged with the Black is Beautiful movement, where Black women embraced their own standard of beauty that the white-run media had never reflected or even acknowledged. By using art, fashion, music, and political thought it created the foundation for a generation no longer willing to accept the status quo of second-class citizenry, so they embraced their Blackness and stood up to power and fought for the change they wanted for themselves, their families and their communities.
ETV: Today, as in the 1960s, America is tackling the issues of racial inequality and social injustice. In the process of making this documentary, were there any moments that resonated, shocked or surprised you?
KM: There was plenty that resonated, shocked, and surprised me. When you undertake a massive amount of research and go deep into the subject matter, it's fascinating what you find. One of the stories that were surprising to me was the response after the death of Dr. Martin Luther King Jr. One interviewee, Courtland Cox who was an SNCC [Student Nonviolent Coordinating Committee] organizer, expressed the fear he felt when he learned of King's assassination. He asked how can a man who preached nonviolence and peace be shot and killed? How could anybody feel safe? And with the cities rioting over the outrage of King's death, Richard Nixon promised to restore law-and-order and won the presidency because many whites believed he'd bring back the old America again. All this was strangely familiar given the times we are in now.
What was unexpected and inspiring, was learning how the children's program "Sesame Street," which I grew up watching, was created in response to King's death. Joan Ganz Clooney, a television producer in New York, responded to the need of Americans looking to do something after watching nightly the divisions and uprisings on television. So, she created "Sesame Street," a daily children's show that took place on a block in Harlem and used music as a teaching tool. It had a diverse cast of Black and Latinx teenagers, many who were actually from Harlem. Sesame Street became part of the fabric of American life in the late 20th century, like the air we breathe, so it's easy to forget that in 1969 BIPOC people were rarely seen on television. With "Sesame Street," they were not only represented, but they were in living rooms across America educating kids through the rhythms and instrumentation of Black music while teaching them their colors, ABC's and 123's. As a television producer and director, I was fascinated to learn how "Sesame Street" and its music was created as a weapon for positive change.
ETV: For this series, you've put together a creative team and crew consisting of people of color. Have your experiences as a Black man impacted your approach to documentary filmmaking?
KM: There are so many stories being told through documentaries, but rarely from a Black person's perspective. And when it comes to stories like By Whatever Means Necessary, there are cultural nuances and areas that I consider to be sacred history. I have a real desire to share with the world the incredible diversity of thought, values and lifestyles within the Black community. I also am well aware of the limited perception people have about African Americans and Africans in the diaspora. The stories I choose to tell, I hope will shed light on the truth of who we are as human beings.
Coming from my background, where I grew up one of the few Black kids in predominantly white environments, you never really fit in, you're always the other. And, very few know much about your culture or heritage outside media stereotypes and prejudices. And, because of this, I was in a unique position to be an observer of culture and of popular thinking around me. As I was born into a different culture than that of my friends and classmates, and I straddled both lines. So, from a young age, I had an outsider's perspective; I knew what life was like for the underrepresented because of my own experiences. Perhaps this is what inspired me into storytelling, I cared to understand multiple perspectives. And, this is what's important when building a creative team. I want to work with folks who aren't sleepwalking through the culture and taking everything at face value, but who empathize and have the ability to question. People who are unafraid to investigate and seek truth and bring it into the world. These are the people I'm excited to work with every day, it's the variety of backgrounds
and experiences that challenge storytelling in all the best ways.
But I will also say that it's important that Black filmmakers have the opportunity to tell their own stories about their own communities; they should not be limited to just telling those stories. There is a whole magnitude of stories about the world from one perspective. When you have people of color who reflect the diversity of America tell those stories as well, it gives a new perspective. And their viewpoint could
bring new insights that people have not seen before. When there is more representation of filmmakers telling stories, the richer our understanding of the world becomes, and everyone benefits.
ETV: Thank you.
Photo credit: 1) Malcolm X. 2) A$AP Ferg.  3) Bumpy Johnson. Wikipedia.


---