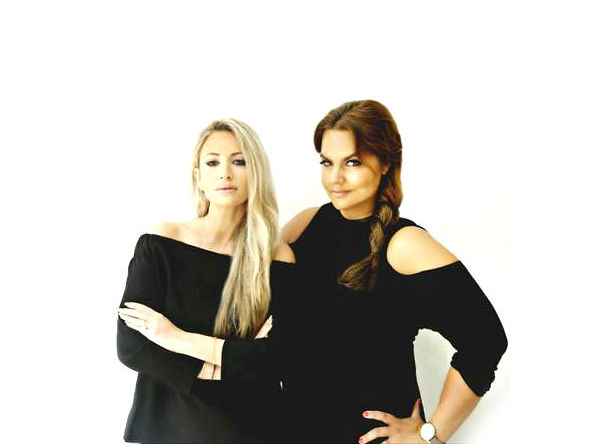 Inspired by their obsession with the hit film, "The Intern", Gwen Wunderlich and Dara Kaplan of Wunderlich Kaplan Communications are excited to launch the first of its kind in the Public Relations sector, a women's Re-Entry to the Workforce Internship Program called THE ENTERNSHIP. For women sick of millennials stampeding over them at work, bored of their day job, those looking for a major career change or moms looking to break back into the workforce, well ditch those side eyes, commuter Reeboks, and put the nanny on speed dial! It's time to get back into #werkmode, press restart and start rebuilding.
The agency is opening its doors to #BossBabes everywhere through their new program taking place for Summer 2016. Whether a woman left her high powered career in search of something new, took a few years off to travel the world or raised a  family and is looking to start her next chapter, there's one thing they all have in common, life experience. In our eyes, experience is always in fashion and more is more.
Not everybody can drop thousands of dollars to continue their university education (and let's face it, traditional universities aren't even equipped to teach real world lessons at such a fast pace in which the Public Relations field demands). WKC's paid re­entership program allows women to still have an income while learning the tools, skill and trade and during the flexible hours of their choice. The agency will teach women how to create PR campaigns, plan events, write pitches and press releases, research for clients and more. Additionally blogging and vlogging, emerging communication technologies and the ins and outs of social media and digital strategies will be explored. Not only will women have the chance to learn the business they will be able to begin making new connections in the real world, which we all know is key in the business of Public Relations and let's face it, just about any other business out there. Wunderlich and Kaplan are committed to the women helping women movement and believe that all parties will benefit from this program together.
With possibilities of full time, flex, and telecommuting internship positions, WKC plans to help women take back their place in the workforce.
This Is For You If:
●     You are a mom looking to re-enter the workforce
●     If you are tired of millennials stampeding over you and getting the raise
●     Looking to change careers and don't have time to go back to school
●     Have a business that you are looking to launch and need to know more
Women will emerge from these classes with a sense of confidence that will give them the edge they need to make it in the uber-competitive world of PR and beyond. Applicants must apply at info@wunderlichinc.com.
WKC understands that an internship may not be viable for everyone, but WKC has a solution!  Women can also sign up for Wunderlich Kaplan's 4-week intensive night class program, PR 4.0 and Social Standards: The Next Generation, held in their New York City offices. The program is priced at $395, limited to 35 women. Registration starts today, June 1st and the first class is June 15th and runs through July 6thh. Women can sign up at www.wkc.rocks/workshop
The respected public relations agency bridges the gap between digital and traditional media for a wide scope of fashion, beauty, celebrity, hospitality and lifestyle clients. www.wkc.rocks
---
---
No related posts found...