---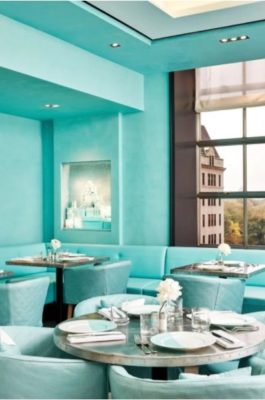 From the Hotel "the Waldorf of Harlem" Theresa to the infamous Claremont Inn, home of Lord Viscount Courtenay in the 1800's, Harlem has a long history of enjoying luxury.

So, it's very exciting to hear that Tiffany & Co., has unveiled the highly anticipated renovation of the fourth floor at its Fifth Avenue flagship store, including Tiffany's first ever retail dining concept – The Blue Box Cafe.
The artfully composed floor also houses Tiffany's new luxury Home & Accessories collection of elevated everyday objects, as well as a baby boutique, sterling silver hollowware, a selection of vintage books curated by Assouline and a Tiffany fragrance laboratory.
Related: Check out our Harlem History page on Facebook HERE.
"Both the café and redesign of the Home & Accessories floor reflect a modern luxury experience," said Reed Krakoff, chief artistic officer, Tiffany & Co. "The space is experimental and experiential – a window into the new Tiffany."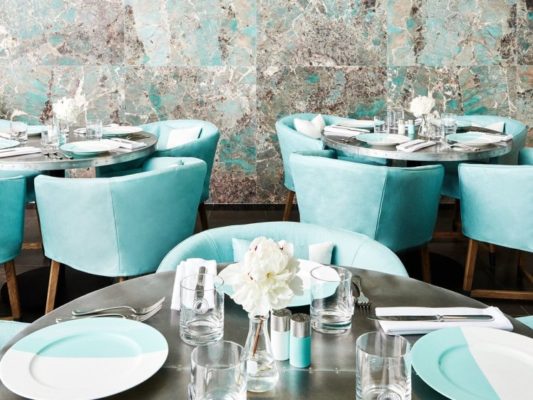 The striking interior décor incorporates industrial details that evoke Tiffany's craftsmanship and heritage. Playful and unexpected touches sit harmoniously alongside elegant finishes like herringbone marble and amazonite stone, reflecting the new Home & Accessories collection's emphasis on everyday luxury.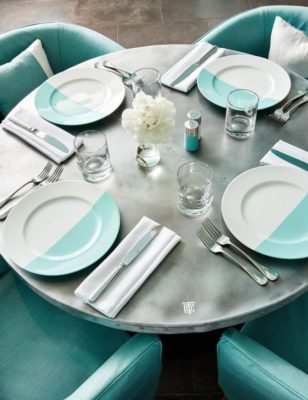 The iconic Tiffany Blue® is infused throughout the interior floor plan and most notably at the forefront of the café's design. The Blue Box Café serves American classics made with the highest quality, regionally sourced ingredients. The simple menu – which will change and evolve through the seasons – is a refined take on signature New York dishes, reinvented to be uniquely Tiffany. The setting is as inviting as the food is inspiring, serving customers who have always dreamed of having Breakfast at Tiffany.
The new Home & Accessories floor will open to the public on November 1, 2017, and The Blue Box Café on November 10, 2017, operating during regular store hours.
Photographs Tiffany & Co.and article via source
Related Articles
---