---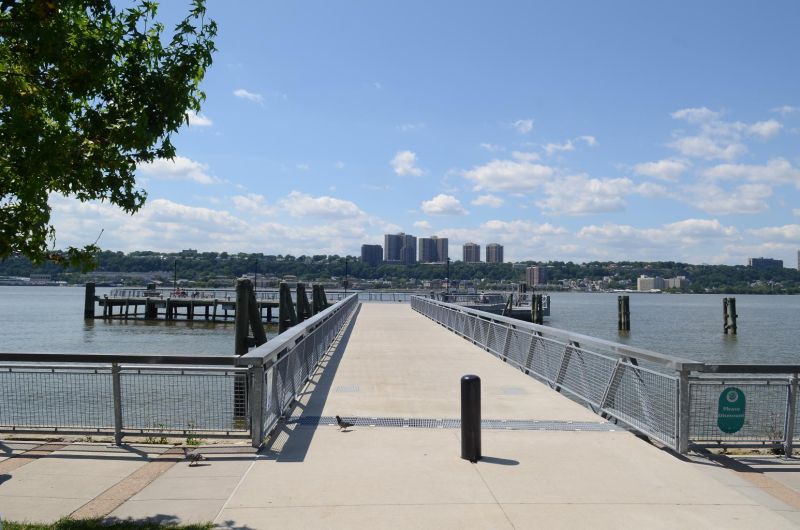 West Harlem Development Corporation is happy to announce the fourth year of its Summer Senior Employment Program (SSEP). Seniors from West Harlem's Community District 9 are invited to apply to work at local nonprofits for $10 an hour. WHDC funds the program and works in partnership with Reserve to administer SSEP.
To apply you must be age 55 or above and live in Community District 9. Click here to see the boundaries, and click here to check your address (enter your address, click search, and then click on "Neighborhood Information" toward the bottom/right side of the page).
Monday, April 25, 2016 from 2 to 3 p.m. at Hamilton Grange Library, 503 W. 145th St. (between Amsterdam Avenue and Broadway)
Wednesday, April 27, 2016 from 2-3 p.m. at the George Bruce Library, 518 W. 125th St. (between Amsterdam Avenue and Broadway)
Please bring to the info session a copy of your resume, photo ID and a bill to prove CD9 residency. Previous SSEP participants do not need to attend an information session and should receive information through the mail or via a phone call.
For more information please review the images attached below: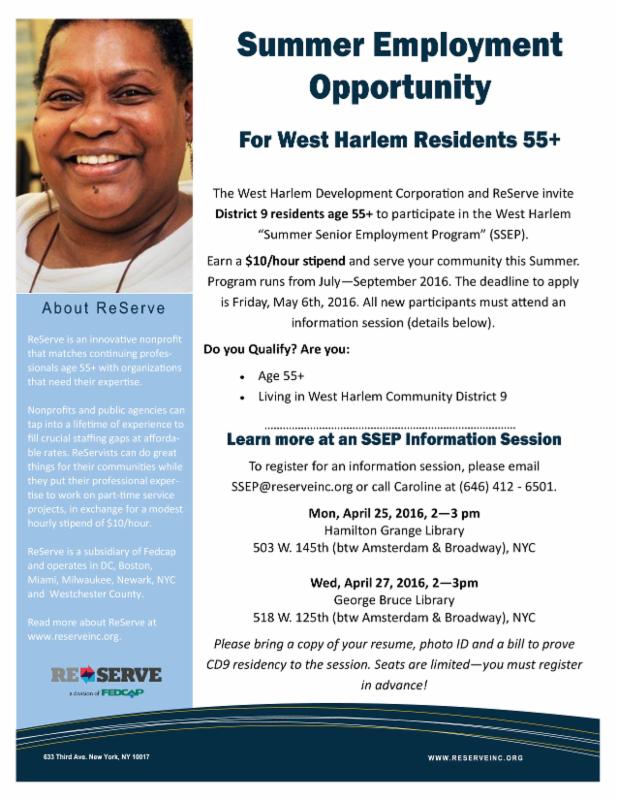 Related Articles
---