---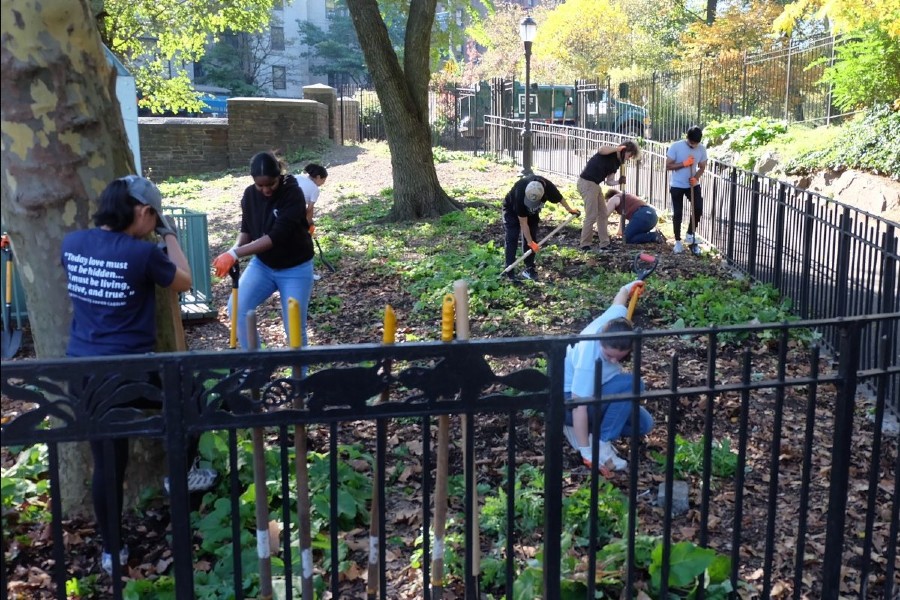 As the vibrant leaves of New York City begin to don their enchanting fall colors, there's no better time to connect with nature and give back to our beloved urban oasis.
The Fort Tryon Park Trust, in collaboration with NYC Parks, is merely 30 minutes north of Harlem!
Set against the backdrop of the city's northern skyline, the Broadway Promenade of Fort Tryon Park awaits your benevolent touch. This verdant sanctuary, with its winding paths and panoramic vistas, is in need of your support to enhance its natural splendor.
Our rendezvous point is the Broadway Greeting Garden, an enchanting gateway to the park, located at the intersection of Arden Street and Broadway. Dress comfortably in long pants and sturdy shoes, as we embark on our mission to enrich the park's ecological tapestry. The tools of the trade – shovels, picks, gloves, and other essentials – shall be graciously provided. Yet, we kindly request you to bring along a filled water bottle to keep your spirits high throughout the endeavor.
This collaborative effort promises a day of camaraderie, stewardship, and the fulfillment of shared ecological aspirations. Let the whispers of the season guide us as we breathe new life into this urban oasis.
Join us in this noble endeavor, and become a guardian of Fort Tryon Park timeless beauty. Learn more about this enchanting event by following the link here. It's an opportunity to make a difference and leave an indelible mark on the landscape just north of Harlem. Together, we'll craft a brighter, greener tomorrow for all to cherish.
---