---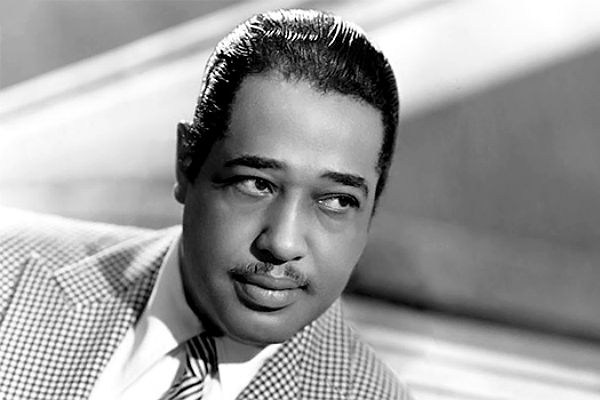 Ellington on Broadway is presented by The Duke Ellington Center for the Arts and The American Tap Dance Foundation to celebrate The Dukes 120th Anniversary.
This event is the latest in a series of monthly performances honoring Harlem jazz great Duke Ellington at Birdland and Jazz Club, NYC. The series begins at 5:30 pm on Sunday, August 4, 2019, will be hosted and presented by legendary Mercedes Ellington, Artistic Director/Founder of Duke Ellington Center for the Arts, Inc and Tony Waag, Artistic Director of The American Tap Dance Foundation (ATDF).
Leading vocalists and Broadway performers will be featured at the Ellington on Broadway performance, including Marion Cowings, Ty Stephens and Andrea Wright, with special appearances by tap dancers AC Lincoln and Karen Callaway Williams. All will be accompanied by the Duke Ellington Center's Big Band conducted by Frank Owens.
"The 'Ellington' performance series celebrates a marriage of jazz music and tap dance, and Duke Ellington is a key figure in the perpetuation of the idea that tap dance IS music and tap dancers are indeed musicians that create music with their feet. Tap grew up next to its kissing cousin Jazz. Tap and jazz are undeniably attached at the hip," says Mr. Waag.
Duke Ellington was inducted into the ATDF
International Tap Dance Hall of Fame in 2017.
Sunday, August 4, 2019, (Showtime 5:30 pm, Doors open at 5 pm)
Tickets $30 – $40 – $60, Order online: birdlandjazz.com
Mark your calendars for the Sacred Sunday- The Gospel According To Ellington on September 1, 2019, at 5:30 pm (Birdland Jazz Club) with music from the Sacred Concert, My People and more.
The Duke Ellington Center for the Arts and The American Tap Dance Foundation, Birdland Jazz Club, 315 West 44th Street, New York, New York
Get more Harlem History at https://www.facebook.com/HarlemHiistory/
---