---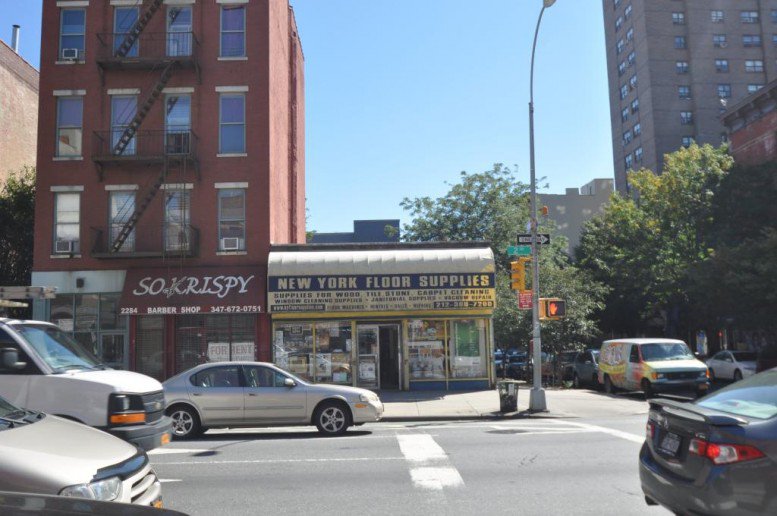 As East Harlem braces for another rezoning, developers continue to transform the neighborhood's small storefronts and vacant lots into new residential projects.
Last week, NY Yimbly spotted plans for another building that we can add to the fast-growing list of developments in the area. It would rise at 2282 Second Avenue, on the corner of 117th Street. The eight-story building would replace a single-story commercial one, formerly a wholesale business that sold floor cleaning supplies and janitorial equipment.
The project would be mostly residential, but the ground floor would have small retail and community facility spaces. New building applications reveal that there will be 13 apartments across 11,546 square feet of residential space, and average apartments will be a reasonably sized 888 square feet.
There would be 600 square feet of retail and 570 square feet for community facilities, which will likely be a medical office. Each upper floor would hold two or three apartments – including two duplexes on the sixth and seventh floors – and the eighth floor would have a full-floor penthouse.
The developer is Peter Sareyani, doing business as an LLC based on the Upper East Side. Forest Hills-based ARC Architecture and Design applied for the permits.
Sareyani picked up the 25-foot-wide lot for $2,625,000, or $212 for each planned square foot of his new building.
---