---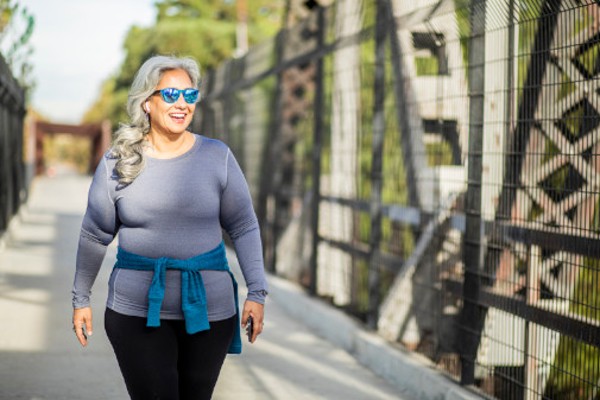 Losing weight is not an easy road. It has a set of different challenges. And when you have to focus on a specific area, the challenge seems a lot more daunting and annoying.
Losing face fat particularly is very frustrating. Some people are bothered with the trouble of fat accumulation on their cheeks and chin, instead of other areas of their body. Where we do understand the irritation it brings along, there are, fortunately, some tips and tricks that can help you suppress fat accumulation on your face.
Tips to Suppress Fat Accumulation on Face
If you are tired of the face fat and want to fix it, but in a good way, then you are at the right place.
However, it is very important to understand that none of the following tips is a quick fix. Your face fat won't disappear overnight. Patience is the key!
1.  Facial Exercises:
The majority of people assume that facial exercises do not work. And this majorly because a lot of us give it a trial, but not long enough, to actually enjoy the outcomes. Do these exercises work? Yes, they do.
They not only help in reducing face fat but also enhance your facial appearance and help fight the signs of aging.
However, you must build a routine of the best facial exercises and do them every day, to get some outcomes. Over time, you will see a gradual difference as they begin toning your face, cutting down fat from your cheeks and chin.
2.  Try Cardio
If you are not a workout freak and HIIT routines or heavy lifting isn't your thing, then you can simply add cardio to your routine. Sometimes, excessive face fat accumulation is due to excessive body fat. Even when you feel like you are not gaining weight, your face starts showing it.
Thus, the addition of cardio can be extremely helpful. The major element to concentrate upon is to boost your heart rate and sweat so that you can lose excess fat from all areas of your body.
Cardio can be done in various forms like brisk walking, running, dancing, biking and swimming. Choose whatever suits you best.
3.  Stay Hydrated
Drinking water is crucial but if you are trying to lose face fat, this tip can be very helpful.
Water helps boost a feeling of fullness in you and thus, you have lesser chances of eating aimlessly. It reduces the number of calories you take. Try drinking a full glass of water, 10 minutes before your meal and you will notice a difference.
4.  Restrict Refined Carbs
Refined carbs are the biggest source of fat. Food items like crackers, pasta, and cookies play a major role in gaining weight, especially in your facial area. They are extremely processed and carry no nutritional value. All you get is tonnes of sugar and calories. Studies have shown, that women accumulate face fat due to high consumption of refined carbs.
5.  Set a Sleep Schedule
Insomnia is a huge contributor to gaining weight. So, catching up on your sleep might seem like a minor weight loss strategy but it does work, as it specifically helps lose face fat.
When you are deprived of sleep, the stress hormone, cortisol increases, bringing along many side effects, and obesity is one of them. Cortisol not only boosts your appetite but also messes up your metabolism. Thus, an effective strategy to lose weight is to get at least 7-8 hours of sleep daily. Set a routine gradually, so your body automatically feels sleepy at a certain time.
Final Thoughts
Losing face fat can be frustrating (agreed) but with some simple habits and strategies, one can manage it effectively.
Try eating healthy, add facial exercises to your routine, try doing cardio and catch up on your sleep! Adjustment in your daily habits is all you need. And the best part is that these will not only help you shed the extra fat but will also boost a healthy lifestyle for you.
Lastly, if you want long-lasting results, balance your diet along with exercises and the outcome will be worth it.
---