---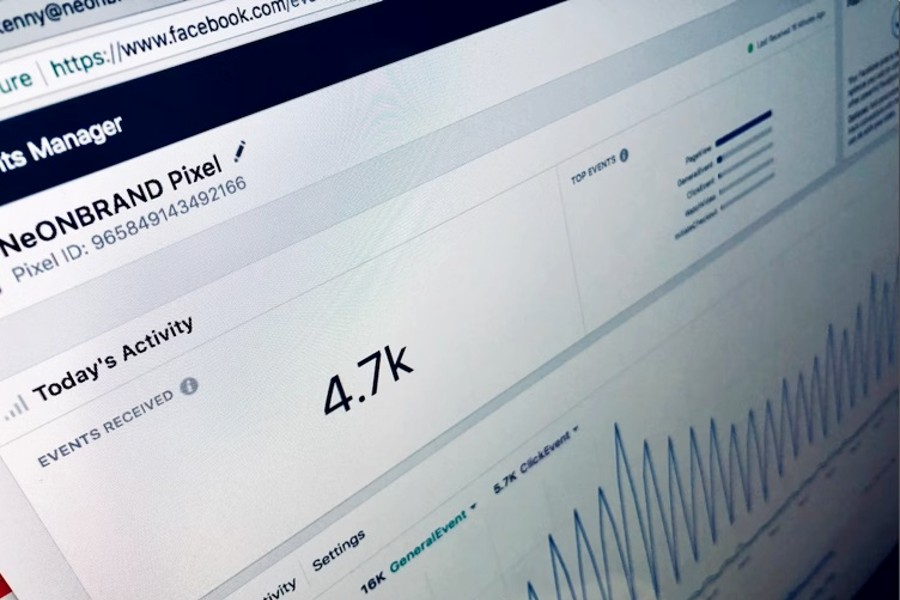 Whether you are a business owner, freelancer, or working professional, you would realize just how important it is to put yourself out there to the right people to increase your chances of effective growth.
Networking will grow your circle, enabling you to reach out to more people, opportunities, and experiences.
To do so, you need to implement effective networking and branding strategies to get across what you want to your desired audience.
Surveys have shown that 80% of professionals consider networking essential to career success. And almost 100% believe that meeting people face-to-face contributes to stronger and more long-term relationships.
However, the trends and algorithms are changing every year. So, to stay on top of your game to make your mark follow these effective networking and branding strategies!
1. Brand storytelling is the new cool
If you want to connect with your audience better, grow your network, and brand yourself or your business in the best possible way. For instance, brand storytelling is the way to go (especially in 2023).
People will connect with your brand better if they know its story. It personalizes their connection with you. They will take an interest if you share your story since it will help you better express your brand's uniqueness.
Be sure to start with building your brand persona, share your stories that led to it, and create your values for people to relate to.
A good brand story will help you strike an emotional chord with your network based on trust and brand loyalty. If they feel part of your brand's journey, they will stick around and return for more.
2. Switch to digital business cards
You no longer have to rummage through a pile of business cards to look for one specific contact. You can do away with the worries of whether someone will lose your business card or toss it away.
With the introduction of technology in all aspects, it is time for you to switch to digital cards. This modern approach is an upgrade you need to efficiently strategize your networking and branding.
The dynamic tool offers way more than your basic information. Your creativity and the information you wish to put on your card won't have any restrictions.
It gets better because you'll be spoilt for choice with all the options available. You can choose anything from a basic digital card, an interactive card, a video business card, or even a social media-integrated card!
Some of the best digital business card solutions include – your complete freedom to customize and personalize your card, seamlessly integrating it with other platforms, and it is cost-effective and not even close to being as wasteful as printed cards. The best part about it, however, is its security benefits to your information!
3. Use social media to your benefit
Social media allows you to reach out to thousands of people you want to involve and include in your network. You are missing out if you are not using it as an effective strategy to network and brand yourself.
The best part is that you can avail of most, if not all, tools and accessibilities for free. Find your niche and start connecting with those with common interests and ideas. This is great not just for personal benefits but also for your brand.
You can grow your connections by optimizing inbound and outbound strategies. In the case of inbound strategy, people find you intentionally by searching for you or your business. Or they unintentionally stumble upon your profile owing to algorithms.
With outbound strategy, you reach out to people by posting content that you think will get your target audience's attention, or you directly message them! The best step would be to integrate the virtues of both.
4. Join or start a community
The "community'' culture is greater now than ever before. Networking and branding yourself effectively work best when you identify as part of a community built by people with similar interests and ideologies. This way, you can reach out to people and connect with your potential target audience.
A community is usually built around a niche; if you find it similar to yours, it is your one-stop destination to grow your network with like-minded people.
Instead of joining an existing one, you can also actively start building your own. Start with the people already part of your network and start expanding gradually.
Communicate and share thoughts and ideas, thereby adding value to each and every one. It can be both a personal liking or something related to your brand.
5. Optimize User Generated Content (UGC)
This is perhaps most helpful if you are a business owner. UGC is a great way to increase people's trust in your brand and its authenticity value.
This is like an advanced version of referral marketing, where you encourage and source content regarding feedback you receive from your clients. This will help you increase the awareness and engagement of your business.
Come up with strategies to incentivize users to promote and review your products and/or services. This will help people better trust and relate to you, effectively pushing your overall success.
Depending on the platform where you share the testimonials, adjust the content you are putting out. For instance, video content always performs best on more entertainment-oriented platforms like Instagram, YouTube, and others. While writing heavy posts, do well on LinkedIn and Quora.
6. Attend as many conferences as you can
In most industries, conferences take place almost throughout the year. So, watch for such opportunities and join in most of them. This is the prime opportunity for most professionals to gather and discuss their latest plans.
Some of them also have fun activities to break the ice between professionals. So, make sure you go all out to connect with new people. You will learn new ideas from experienced professionals.
If you play your cards right, you may land new projects and get collaboration proposals from promising businesses.
7. Arrange for competitions and giveaways
One of the most fun and effortless ways to engage with your prospect is to lure them with valuables. Your audience won't pay attention to you unless they have something to gain. So, you can partner up with different businesses in your industry and plan fun contests.
Let the partnered companies' professionals contribute enough to raise the value of the giveaways.
This way, more of your and the other companies' existing and prospective customers will notice and interact with your business. With the hype of this contest, your company will be highlighted among more clients and create more opportunities for you to connect within the industry.
8. Interview bigshots
Another direct way to network is by setting up interviews with industry professionals. Throughout the questionnaire and interaction, you will learn about their experience, abilities, skills, and insights into the industry.
You will get a lot of valuable information from the other party. Meanwhile, this is a great opportunity to connect and strengthen your connection with the interviewed professional. If you show your keen interest in their answers, they might even agree to mentor you.
9. Throw a "Thank You" party
This one works if you are a new face and have recently made huge progress in the industry. Send invite emails to industry professionals you're already connected with. You can also spread the word by using social media. If you attend any conference event any time before the party, share invitations there.
Plan the right activities – karaoke, backyard games, or something else. Give a glimpse of everything via your invitations and party advertisements.
This is the perfect opportunity to make yourself the party's highlight and connect with more people!
Final Thoughts
Your preferred networking and branding strategy does not need to be complex or expensive to be effective. In this growing age of technology, everything can be done at nominal prices or almost free with different tools.
You just need to be aware and vigilant of the services available around you. You can then efficiently lead yourself or your business to your desired goals by optimizing them!
This content is part of the HWM Partnership.
---