---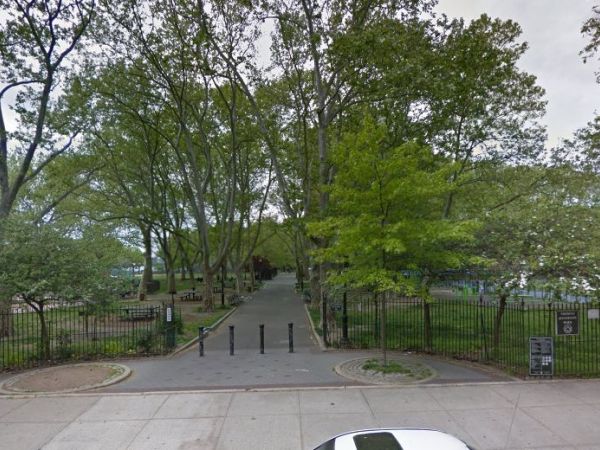 The Parks Department and clothing company UNIQLO are teaming up to feature art from emerging artists in city parks, and East Harlem's Thomas Jefferson Park has been chosen to receive one of the installations.
In a joint announcement Thursday, UNIQLO executives and parks officials said that the clothing company will award $10,000 grants to 20 artists, according to the Parks Department website. The "UNIQLO Park Expressions" grants will be dispersed in two rounds, with one set of art to be installed in 2017 and another in 2018.
Ten city parks, two in each borough, will get art installations. The parks — including Thomas Jefferson Park — were selected because they are highly utilized, but lacking cultural programming, according to the Parks Department.
The grants will be awarded to emerging artists who are still in the early stages of their careers, according to the Parks Department. The program is currently accepting applications, and the deadline for the first round of grants is November 13, 2016.
Thomas Jefferson Park was opened in 1905, when East Harlem was known as "Little Italy." Since it's opening, the parks has undergone transformations, along with the neighborhood. In the 1930s the park received a large expansion and in the 1990s the current pool and recreation center were renovated in a $10.5 million project, according to the Parks Department.
Interested in applying for a UNIQLO Parks Expressions grant? Follow these instructions:
Proposals must be submitted as a single PDF and include:
Resume with current contact information
One-page statement describing artist's work in general
Names and contact information of two references who are familiar with artist
Five to six images of previous work; each image should be labeled and succinctly described
Proposed sculpture: Detailed description of no more than two written pages, representative renderings or images of proposed artwork
List of materials, dimensions, and weight
Installation recommendations
Maintenance recommendations
Proposed budget
List of proposed supplemental programs or events.
Applications must be submitted to artandantiquities@parks.nyc.gov with "UNIQLO Grant-Park Name" in the subject line. Artists may submit proposals for more than one park, but each proposed sculpture must be site-specific.
Photo: Google Maps street view circa May 2016. From source.
---