---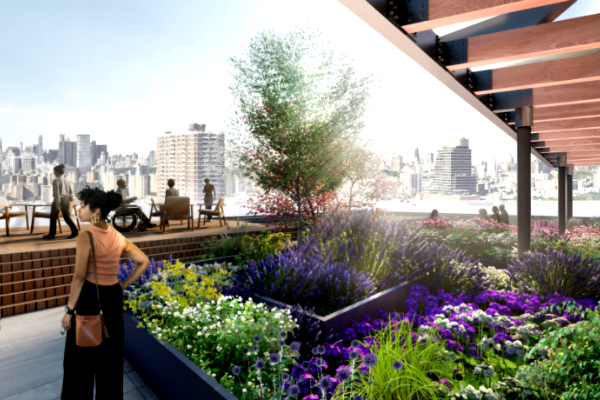 Harlem Headquarters (HHQ), the ground-up nine-story, a 120-foot-tall office building in East Harlem.
Developed by Extell Development Company as the firm's first Harlem development, the commercial building is located at 180 East 125th Street between Third and Lexington Avenues. Boasting 441,600 square feet of prime Class A office space as well as 50,000 square feet of prime retail space with over 300 feet of frontage on 125th and Third Ave, HHQ is one of the first new office buildings in Harlem and one of the most advanced commercial buildings offering smart design, a full suite of amenities, cutting-edge infrastructure, and convenient access to the rest of Manhattan.
"Harlem is a dynamic neighborhood and we are pleased to be launching leasing for Harlem Headquarters. We felt this was the right time to introduce a new commercial product to the market,"
"Harlem is a dynamic neighborhood and we are pleased to be launching leasing for Harlem Headquarters. We felt this was the right time to introduce a new commercial product to the market," said Gary Barnett, Chairman and Founder of the Extell Development Company. "With convenient access to a multitude of transportation options, large customizable layouts, premier amenities, and meaningful incentives, Harlem Headquarters is the ideal choice for tenants seeking new construction at an exceptional value."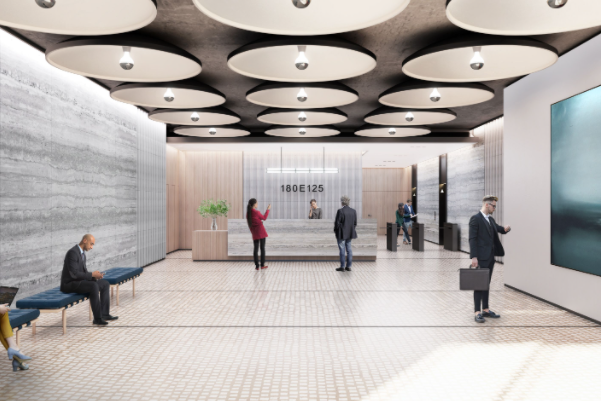 "East Harlem is a vibrant neighborhood that will continue to prosper with new public and private investment," said Council Member Diana Ayala. "The redevelopment of the 125th street corridor by Extell as well as others, is a key part of that investment and we look forward to the continued partnership as we work to create a more vibrant and burgeoning corridor."
Designed by world-class architecture firm Gensler, HHQ presents 56,000 rentable square feet for a typical floor plate, 12' ceilings, and 30' by 30' as well as 30' by 40' column spacings. The building will feature two private lobby entrances for both low-rise and high-rise tenants and can be customized for tenants to be a building within a building.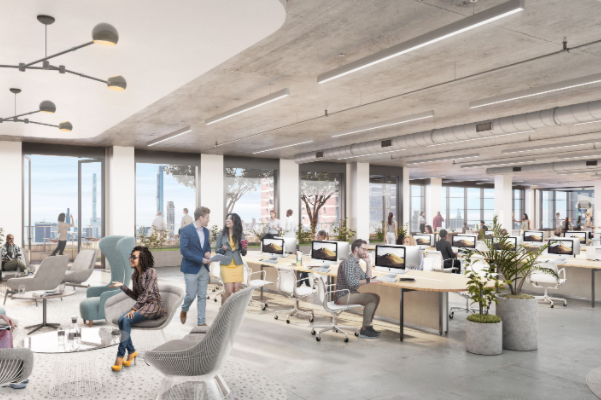 "For the design of Harlem Headquarters, we drew upon the vibrancy of the neighborhood by creating large floor plates with abundant access to daylight and generous outdoor spaces. We envision this project will build community within the workplace, attract top talent, and promote wellbeing and performance," says Anne-Sophie Hall, Design Manager at Gensler. "The flexible design will allow for choice and room to grow for diverse tenant types."
In addition to large efficient floor plates and customizable layouts, HHQ will offer a suite of amenities including a 7,500-square-foot rooftop terrace with amazing views to Central Park and Midtown Manhattan, bicycle storage, locker rooms, and showers. In addition to the public amenities, floors seven through nine offer exclusive private terraces.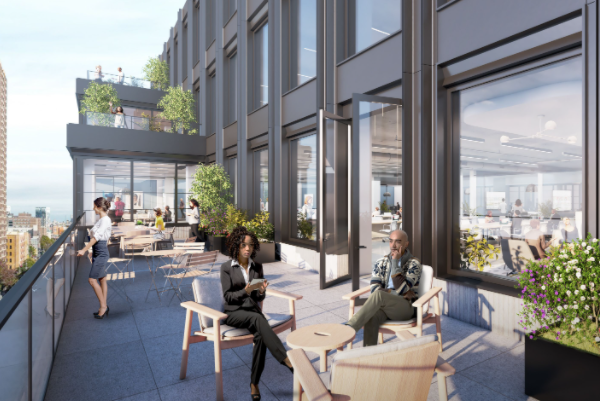 HHQ has also been designed with the latest in smart infrastructure. In addition to fresh air and filtration, the building will have floor-by-floor direct expansion air conditioning units and final filters with a MERV-14 rating. HHQ also has four passenger elevators, one dedicated service elevator, and one retail service elevator. A video surveillance system will monitor all building public spaces, corridors, and amenity spaces.
The office tower will also provide photovoltaic rooftop panels that generate green power as well as a facade system that is insulated beyond the 2016 NYC Energy Conservation Code requirements for enhanced energy performance.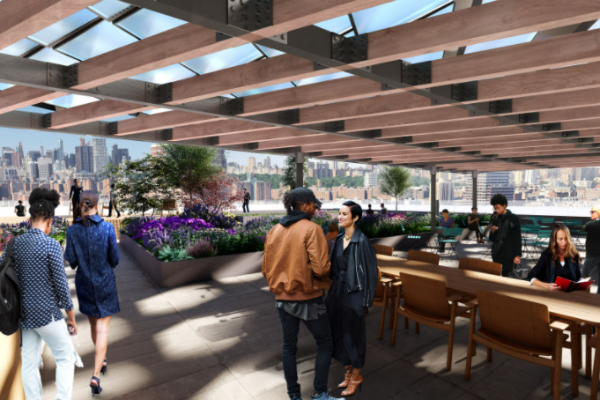 With project completion anticipated in 2022, marketing efforts are led by top commercial brokerage firm Cushman & Wakefield. HHQ is marketed to a variety of office tenants including but not limited to government agencies, healthcare, and educational institutions, as well as TAMI companies.
East Harlem has rapidly expanded into a sought-after neighborhood to live, shop, and work. The area is surrounded by several health care institutions, retail and dining options, and green space at Harlem River Park along the East River. HHQ is adjacent to several transit options, including the 4, 5, and 6 trains, five buses to Midtown and Downtown Manhattan, and Metro-North with direct access to Grand Central.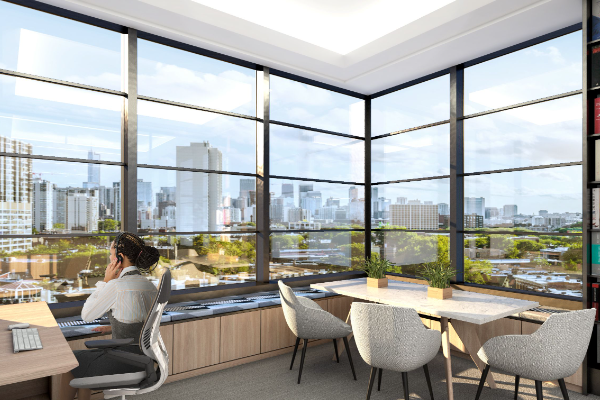 Founded and headed by Gary Barnett, Extell Development Company is a nationally acclaimed real estate developer of residential, commercial, retail, hospitality and mixed-use properties, operating primarily in Manhattan and other premier cities across the nation. In collaboration with world-class architects and design professionals, Extell creates properties distinguished by sophisticated design, gracious floor plans and first-class amenities.
Commercial and hospitality developments include the recently topped out Hard Rock Hotel New York; the International Gem Tower; W Times Square Hotel in New York City; Boston's InterContinental Hotel and Residences; and Hyatt Times Square located in the heart of Manhattan's famed Theater District.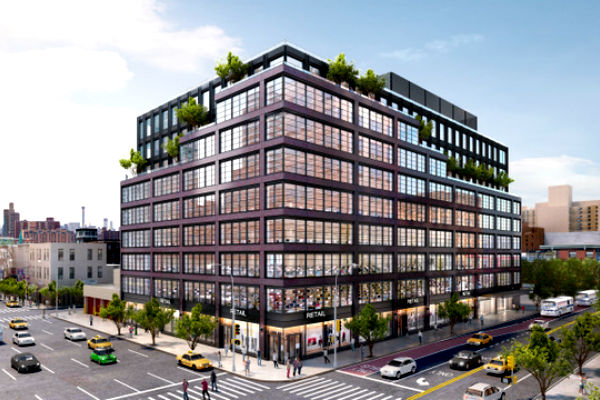 Cushman & Wakefield is a leading global real estate services firm that delivers exceptional value for real estate occupiers and owners. Cushman & Wakefield is among the largest real estate services firms with approximately 53,000 employees in 400 offices and 60 countries.
FreshDirect Flash Sale! Get $50 off Your First Order of $99 or More, with code FLASH50, at freshdirect.com! Offer valid 10/7 through 10/16.

In 2019, the firm had revenue of $8.8 billion across core services of property, facilities and project management, leasing, capital markets, valuation and other services.
To learn more, visit www.extell.com, www.cushmanwakefield.com and www.HarlemHQ.com
Photo credit: 1-6) Gensler.
---