---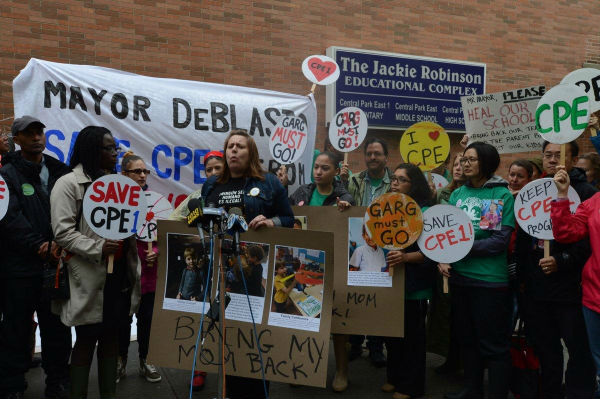 The principal who inflamed parents at a progressive East Harlem school is leaving for a new position — a win for angry critics who had demanded her ouster.
An email sent Monday to parents of kids at Central Park East I announced that principal Monika Garg was moving on.
"Principal Garg has chosen to take a new position in the Department of Education and will not continue as the Principal of CPE1. This is effective immediately," said the email, which was obtained by the Daily News.
It came from DOE Acting Superintendent Dolores Esposito, who said she will remain in charge while the a new principal is found.
Esposito praised Garg for having "focused on serving the needs of the whole child while providing a high quality education."
But Garg's intence clashes with teachers and parents at the school got so bad that dozens of families actually boycotted CPE1 on May 5 in protest.
The action was aimed at rookie principal Garg, who arrived at the school in 2015.
Protestors said she threatened the 42-year-old school's freewheeling ways — and pitted families against educators, forced standard lessons on teachers and took revenge on those who disagree with her.
The tension got so high even Mayor de Blasio vowed to intervene.
Related Articles
---