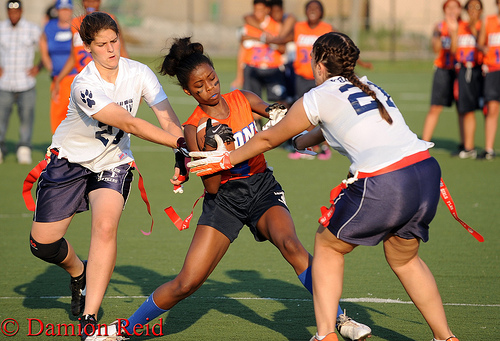 The Susan Wagner HS flag football team defeated East Harlem Pride 14-12 in the first round of the PSAL playoffs on Wednesday at Randall's Island.
Stephanie Brognano threw for 158 yards and recorded the first touchdown while Briah McLeod caught a 45-yard TD pass to lead the Falcons to victory.
Karley Sarcone sealed the win with an interception in the last 20 seconds of the game.
No. 17 Susan Wagner will play top-seeded Goldstein in the next round of the playoffs on Tuesday (Source).
Related Articles