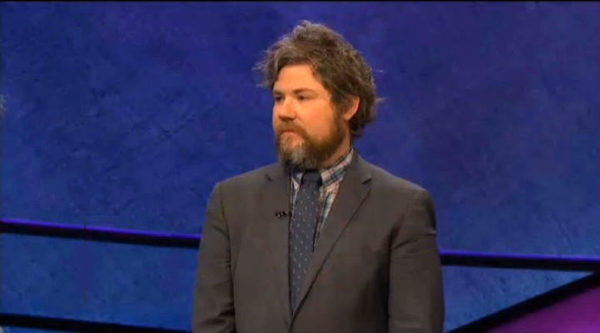 A Harlemite has won more than $200,000 on the game show "Jeopardy!" on Wednesday night, October 4th, 2017.
Westchester News 12 caught up with Austin Rogers at his viewing party at The Waylon in midtown Manhattan, where he works. He said winning feels like another day at the office, having hosted trivia night for nine years.
Here's the video:
"I just felt this is like my natural habitat, knowing things and being a wise guy," he said. "The whole 'Jeopardy!' experience was pretty much sculpted and tailor-made for me."
Rogers who lives in the Spanish Harlem section of Manhattan.
It took nine years for Rogers to finally get on "Jeopardy!" He advises anyone else looking to do the same to keep trying.
Rogers missed Wednesday's Final Jeopardy question but still won for the night.
Related Articles
---