---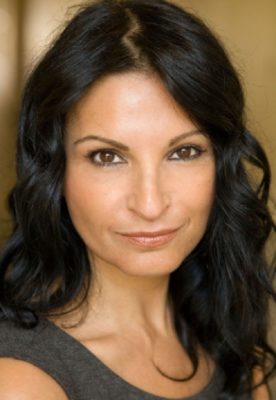 Kathrine Narducci, born in 1965, to an Italian-American family grew up in Italian Harlem, New York.
Her father, Nicky Narducci, was a bar-owner and local figure in the Mafia in East Harlem, and he was killed in a mob-related hit in front of his bar when Kathrine Narducci was only ten years old.
Narducci's acting career began in 1993 when she brought her 9-year-old son to an open casting call for the role of a 9-year-old boy in A Bronx Tale. While auditioning her son, Narducci successfully auditioned for the role of the film protagonist's mother.
In addition to her role on The Sopranos, where she was known for her role as Charmaine Bucco, Artie Bucco's wife, on the HBO TVseries The Sopranos., she starred in Chicago Overcoat and Two Family House and some other guest TV appearances on shows such as Law & Order, Workaholics, NYPD Blue, Third Watch and Power.
Here's video reel from 2012:
In 2014, she played a supporting role in Clint Eastwood's Jersey Boys.
Deadline reports that Narducci is set to appear in the Netflix, Martin Scorsese-directed crime drama The Irishman in 2018. Based on the Charles Brandt's novel I Heard You Paint Houses, the project, which has long been embroiled in controversy, the film stars Robert De Niro, Al Pacino, Joe Pesci, and Jack Huston.
Narducci is also an impressionist abstract artist and looks forward to launching a tee shirt line with her original designs.
Related Articles
---