---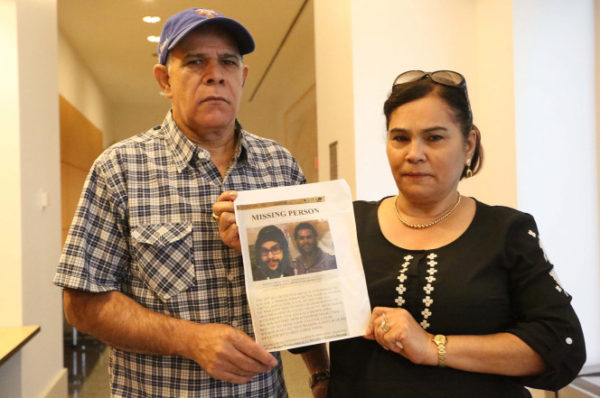 Their loved ones have vanished, but these families refuse to lose hope.
On Saturday, they came to the city Medical Examiner's Office in Kip's Bay, bringing anything and everything — DNA samples, framed photographs, simple recollections — that might help end their search.
But not everyone was eager for a positive match at the ME's annual Missing Persons Day.
"I hope it's not him because if it's not him there's still [a chance] that they'll find him," said the mom Marina Urena, whose schizophrenic 24-year-old son, Wilson, hasn't been back to the family's East Harlem apartment since April 17.
Marina attended the event on the advice of a detective who suggested she see if her son's DNA matches either of two corpses recently found in Central Park.
"He didn't say where he was going," she said of her son, who graduated with a degree in graphic arts in 2014, and worked as a designer until last October, when something about him changed.
"He had not left the house in months. He slept all day long. He played video games all night long. He barely ate," she said holding back tears.
"He liked to go to Central Park — he liked to look at the leaves," she said.
"We want to find him — we are giving our DNA to compare to the bodies in Central Park."
It will take two months for the test results to come back.
Marina has company in her grief. About 13,000 people were reported missing in the Big Apple last year, the ME's office said.
Related Articles
---