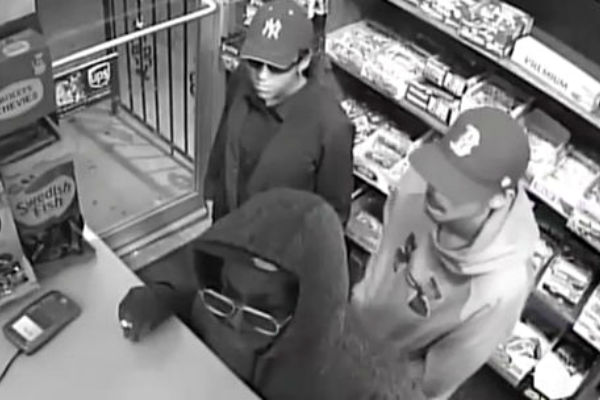 The NYPD is hunting down four people wanted in connection with a Monday morning armed robbery in East Harlem, police told Patch.
Two people — a man and woman — acted as lookouts outside 106 Candy and Convenience on East 106th Street between Second and Third avenues while two men entered the store around 3:45 a.m., police said. The two men flashed a gun once inside the bodega and demanded that an employee hand over cash, police told Patch.
The employee complied with the demands and forked over $200, an iPad and a box of cigars, police said.
Nobody was injured during the robbery, police said.
The suspects — three men and one woman — are all likely in their early 20s, police said.
Anyone with information is asked to call the NYPD's Crime Stoppers Hotline at 1-800-577-TIPS (8477) y 1-888-57-PISTA (74782) para Español.
Photo by NYPD
Related Articles