---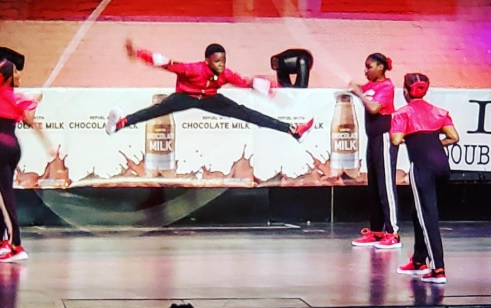 By Eartha Watts-Hicks
On Sunday, December 2nd, 2018, the National Double Dutch League held its Double Dutch Holiday Classic annual Jump-off competition at the legendary Apollo Theatre. This year commemorates the 27th Anniversary of the National Double Dutch League, the American cultural legacy started in 1973 as a local grassroots effort, in Harlem by former New York City Police sergeant, David A. Walker. Walker developed rules and brought an organized program to city school gym classes and from there, the first Double Dutch competition was held on February 14, 1974, at Harlem's Intermediate School [I.S.] 10.
Now continued by Lauren Walker, league president and daughter of the NDDL founder, this nonprofit group, aims to inspire inner-city children to improve their athletic ability through more challenging jump rope techniques. Double Dutch has developed into a complex sport, mastered by girls and boys, women and men of all races and cultures. It has also transcended from our borders, reaching far-off places and corners of the world.
This year's event marked the return of some of the competition's favorites: The Bouncing Bulldogs, Stan's Pepper Steppers, and Jeremiah's Angels, among others. The Freestyle Fusion category—brought competitive jumpers from as far away as Japan, nailing routines in a synergy of acrobatics, Break Dance headspins, ballet, popular contemporary dance moves, backhand springs and somersaults, all choreographed to the latest Hip Hop and Reggae music, dance moves on rope-beat and executed to perfection. Amazing Freestyle Fusion performances were executed by Rush oo Jack, Ku_ga, and Dutch Squad. Watching their techniques was nothing short of thrilling.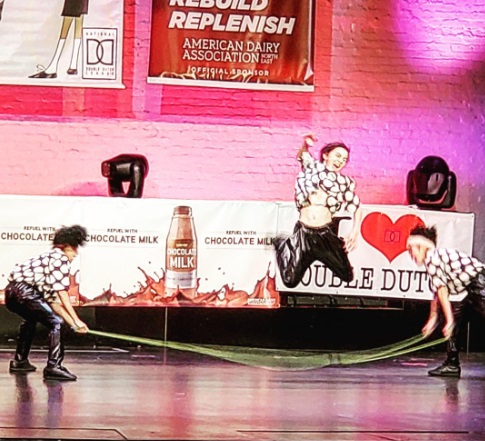 And while, the ellipses of two (or three) twirling jump ropes, are also masterfully timed, and rhythmic thanks to synchronized execution of 'the turners,' their skill goes barely noticed. By nature of the sport, the turners though, are absolutely crucial, because the jumpers cannot accurately perform unless all are in sync. So, shoutout to all those who truly prove the ends justify the means. And a huge shoutout to all those at the coaching level who take time out from their daily schedules to keep this aspect of American culture alive. And a huge thank you to Lauren Walker for carrying the torch, continuing her father's legacy, and ensuring that American girls and girls around the world have an activity that they can cling to and take pride in.
Those interested in Double Dutch training camps or launching a Double Dutch program at their school or community center, should contact the National Double Dutch League president via email to info@nationaldoubledutchleague.com.
Eartha Watts-Hicks is editor-in-chief at Harlem World Magazine, award-winning author of Love Changes, and member of the Harlem Writers Guild.
Harlem World Magazine is the #1 source in the world for living your best life and style in Harlem in 2003.
#HarlemWorld
#HarlemWorldMagazine
#DavidAWalker
#DoubleDutch
#DoubleDutchJumpOff
#DoubleDutchHolidayClassic
#NationalDoubleDutchLeague
#InternationalDoubleDutchLeague
#NDDL
Photi credit: By Eartha Watts-Hicks.
---