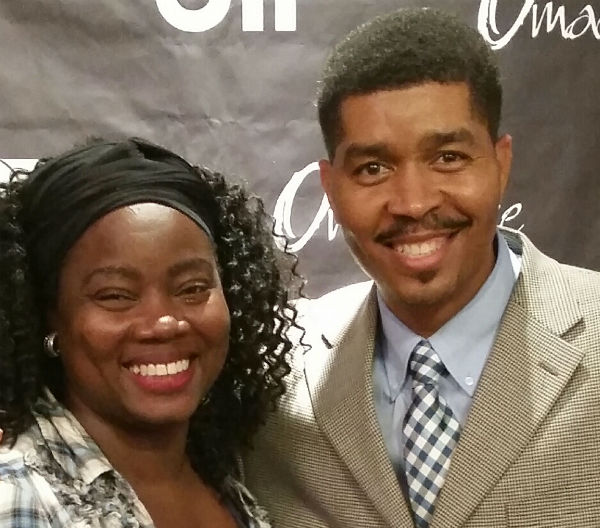 By Eartha Watts-Hicks
In the 1990s, thanks to the cross-cultural success of Terry McMillan's legendary and timeless novel—Waiting to Exhale—the publishing industry finally woke up and welcomed contemporary African-American authors. Omar Tyree—hailing from Philadelphia as young, Howard University journalism grad—wrote and self-published three novels at a time when doing so was virtually uncommon. He soon rose quickly up the ladder and earned himself a lucrative contract with a major publishing house, releasing more than a dozen contemporary novels; including the urban classics Flyy Girl, Capital City, Just Say No, For the Love of Money, The Last Street Novel, Boss Lady  and The Last Street Novel among several others. Tyree introduced the fresh voices of inner-city America and the perspective of the hip-hop generation to the literary world. Recently, the celebrated, New York Times best-selling author granted us an interview.
Eartha Watts-Hicks: Hi Omar. Can you please share some insight on how the Urban Lit genre came about?
Omar Tyree: Greetings, Sister Eartha. I graduated from the Howard University School of Communications in 1991 with a degree in Print Journalism. I began to call 2 out of my first 3 books "urban classics." They were my books Flyy Girl in 1993 and Capital City in 1994. I called my books "urban" because I was following the trend of "urban radio" and using "urban" as a code word for "black."
EWH: So, this was actually terminology in publishing that you yourself had coined?
OT: Basically. I picked up on "urban radio" and called my books "urban" instead of "black" and then I called them "classic," because during that 80s and 90s ere, older writers were writing more "black relationship" books. I was the only one, at the time, writing and publishing books about what was going ion the inner-city streets.
So, officially, Flyy Girl and Capital City became the first books to be called "urban classics." Donald Goines and Iceberg Slim being old school, their Pimp, Gangsta and Street novels came in the 60s, way before me.
EWH: How would you say, things have evolved to where there are today?
Well, as the story unfolds, other young black folks were inspired by my books and wanted to become writers themselves, so they started writing what they called "urban/street" novels because they related their books more to the street life than I did.
EWH: Urban/street? How and why did that distinction make a difference?
OT: How have to remember, I was college educated and not a street kid. So I never called my books "street" ever. But as more new young writers jumped into the game, they began to use "street" more than "urban" and then the "lit" word was added on as a short word for "literature."
The roots of all of these new "urban/street lit" books is still with Flyy Girl and Capital City  as "urban" but once you move into the "street lit" word, you have to include the later books that came out like; True To The Game, Let That Be The Reason, B-More Careful, The Coldest Winter Ever, Wifey and Gangsta in the late 1990s and early 2000s.
---
---
So to answer your question, with clarity and detail, so that no one gets it confused. My books were out long before the present genre of "urban/street lit" exploded into what it has become a now.
EWH: Now, suppose you were born a hundred years earlier or a hundred years later. What do you think would have happened to Urban Literature?
OT:  Would it have happened without my spark? Maybe, maybe not. Sister Souljah probably still would have written The Coldest Winter Ever, because she was already in the book game with No Disrespect in 1995, but I can't really speak for the rest of them.
My books inspired most of them. But now, younger readers and writers are not aware of my history. So thanks for me allowing this moment of literary education.
For 2016, Omar Tyree has released Capital City. Find more online at www.OmarTyree.com
Eartha Watts Hicks is the award-winning author of Love Changes, member of the Harlem Writers Guild, and New York City literacy ambassador for NYCHA/NAACP. For more information, visit www.earthaton.com.
We at Harlem World Magazine appreciate the support and contributions of Mr. Omar Tyree to book publishing. Be sure to search for Mr. Tyree's various title, add them to your Wish Lists, purchase, and leave Reviews.
Related Articles
---