---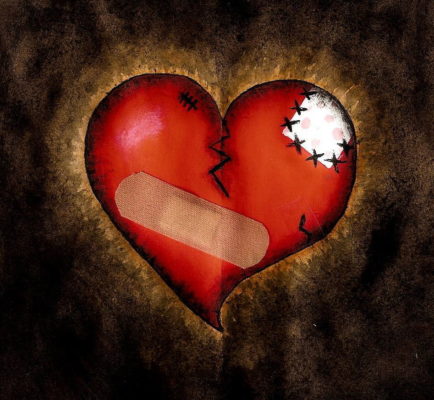 By Dr. Randi Nelson
February is American Heart Month and the importance of healthy living cannot be stressed enough because it is the lack of it that is a major culprit in heart disease. According to the American Heart Association coronary heart disease is the single major cause of death and stroke the number three killer in the United States. Although African Americans are less likely to be diagnosed with coronary artery disease (CAD), they are more likely to die from it. In 2006, African American men were 30% more likely to die from heart disease as compared to non Hispanic white men. And heart disease and stroke ranked as the number one killer of Latino/Hispanic Americans. They claim the lives of 20.6 percent of the more than 122,000 Hispanic or Latinos who die every year. These statistics are startling, but we have the power to change them if simple adjustments are made.
What is it?
CAD is caused by a thickening of the inside walls of the coronary or heart arteries (blood vessels) that carries blood to the heart. This thickening called atherosclerosis narrows the space through which blood can flow. Atherosclerosis decreases and sometimes completely cuts off the supply of oxygen and nutrients needed by the heart. When the vessels narrow, the pressure in the vessels increases and it becomes a precursor of heart attacks and strokes.
The Path to Heart Disease and how it kills.
Hypertension AKA High Blood Pressure: Hypertension is known as the silent killer because it is a disease with symptoms many people have without their knowledge. This increase in pressure in the blood vessels makes your heart work harder to distribute blood throughout the body. Eventually blood vessels are damaged, the heart can cease working or a stroke can occur. The only way to detect it is by having your blood pressure measured by a health care provider or if skilled enough…yourself. In any case it should be regularly measured so that appropriate lifestyle changes and appropriate medical management are implemented. Treated hypertension significantly lowers chances of having a stroke or heart attack.
High Cholesterol: Cholesterol is a fat like substance needed by the body for proper cell function but when there is too much of it, it sticks to the walls of your articles. This contributes to the narrowing of your blood vessels that leads to CAD. There are two types of cholesterol; LDL (low density lipoproteins, "bad" cholesterol) and HDL (high density lipoproteins "good" cholesterol). LDL transport cholesterol to the arteries which forms into plaque which then hardens and clogs up your blood vessels. HDL is believed to carry cholesterol away from the heart to the liver where it is then secreted from the body, preventing the buildup of plaque in the arteries. In addition to the two types of cholesterol, there are also triglycerides, which is a form of fat that the body uses for energy. However, too much of it is no good. People with poor diets, especially those high in saturated fat, and poor exercise regimens tend to have high triglycerides levels along with high LDL levels.
Diabetes and Heart Disease: According to the American Diabetes Association people with diabetes are twice as likely to develop CAD as someone without diabetes. Why? Because high sugar (or glucose) levels in the blood tend to narrow blood vessels much in the same way as cholesterol. So just picture a diabetic person with high cholesterol, you can just imagine the damage and potential disaster awaiting this person in time to come.
Smoking and Obesity: Nicotine and other chemicals found in cigarettes narrow blood vessels by again building up fatty plaques in the arteries. Obesity contributes to high blood pressure and Type II diabetes and increase blood and triglycerides levels. Obesity is now considered a major risk factor in Heart Disease.
What is the best way to keep heart disease at bay?
Eat Healthy – One of the main contributors of heart disease is poor nutrition. Diets high in saturated fats and salt make the heart work harder due to atherosclerosis and high blood pressure. A high fiber diet consisting of fruits, vegetables, whole grain breads and oatmeal helps to lower cholesterol. Keep diets excessive in red meat, butter and dairy products high in saturated fats to a minimum until elevated cholesterol levels have decreased.
Exercise: Everyone is busy and trying to incorporate exercise time into our already schedule packed lives is difficult, but exercise is mandatory if you desire to lower your risk of diabetes, high blood pressure and obesity. In this case a little exercise is better than nothing. Ideally 30 minutes per day is the goal but perhaps a 15 minute walk is all you can squeeze in and that's fine, as long as you are consistent. And a gym membership is not necessary to fulfill this requirement. Walking and climbing stairs instead of using an elevator are perfect ways to be active. However if you plan to start any kind of exercise programs, please see your doctor, get a full physical exam and follow the advice of your doctor. By exercising you keep your heart healthy, obesity at bay as well as reducing your risk for Type II diabetes.
Relax: I mean literally….relax. Stress is known to increase blood pressure and your risk for stroke and heart attack. Exercise, meditation, spirituality are great ways to lower stress levels in your life.
Women and Heart Disease
Ladies, heart disease is not a male disease. Women are just as affected by strokes and heart disease. According to the American Heart Association, in 2006, all cardiovascular diseases combined claimed the lives of 432,709 females while all forms of cancer combined to kill 269,819 females. This illustrates that heart disease is now a leading cause of death among American woman.
Although heart disease is a formable opponent, we have the power to place obstacles in its path. With right medical decisions with the help of your doctor and appropriate changes in diet and exercise, we can curtail heart disease in our lives.
Links
www.americanheart.org
---