---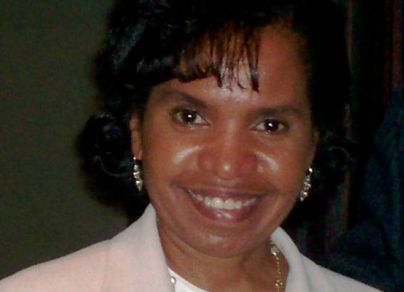 Tennessee State University Associate Professor Dr. Harriet Kimbro-Hamilton has received the Robert Peterson Recognition Award for her book, "Daddy's Scrapbook, Henry Kimbro of the Negro Baseball League, A Daughter's Perspective".
The award was presented to Hamilton during the 19th annual Jerry Malloy Negro League Conference in Kansas City, Missouri. The award is given annually for bodies of work that increase public awareness about the Negro Baseball League. "Daddy's Scrapbook" is filled with personal observations, newspaper articles, and other items from Henry Kimbro's glory days as a player for the NBL's Baltimore Elite Giants, Birmingham Black Barons, and playing in Harlem with the New York Black Yankees.
In related news, publicity surrounding the book has led to Hamilton finding her lost half sister (Kimbro's first daughter), Geraldine Kimbro, who lives in Baltimore. Geraldine, who is mentioned in the book, connected with Hamilton and other family members on Henry Kimbro's Facebook page. The two talk almost every day.
"I cannot believe it… It's a miracle," said Hamilton, who labored for several years writing the book celebrating her father. "I was blown away, surprised, and very humbled that my book was held in such high esteem by this group. My father would have felt the same way, and he would have been surprised that people were even interested in his story."
Hamilton was totally surprised when she received the award on July 9 at the Sheraton Overland Park Hotel in Kansas City. This year's Jerry Mallow Negro League Conference was sponsored by the Society of American Baseball Research.
Shortly before her death, Hamilton's Cuban-born mother, Erbia C. Mendoza-Kimbro, gave Hamilton a 60-year-old scrapbook her father had assembled during his life.
Related: listen to Dr. Harriet Kimbro-Hamilton and Danny Tisdale in The Danny Tisdale Show discuss her father Henry Kimbro on Harlem World Radio.
"No one in my family ever saw the scrapbook with the exception of my mother," Harriet said with a smile. "When she placed it in my hands, she told me to do something with it. 'You know what to do,' she told me. The look she had on her face at that time was, 'I trust you.'"
Her heartfelt family tribute includes insights on Henry's Nashville upbringing, controversial off-the-field shenanigans, baseball stardom in Latin America, marriage to Erbia, role as the father of five children, and induction into the Tennessee Sports Hall of Fame.
Harriet's efforts to honor her father started in 2003 with a challenging but successful campaign to have Henry inducted into the Tennessee Sports Hall of Fame. Her book recalls a legendary outfielder once dubbed the "Black Ty Cobb" of the NBL. According to The New York Times, Henry played mostly with the Baltimore Elite Giants and the New York Black Yankees in Harlem. He also played briefly for the Birmingham Black Barons shortly before retiring in 1953. The Negro Leagues were disbanded in the 1960s when African-American players began joining Major League Baseball. Henry died in 1999.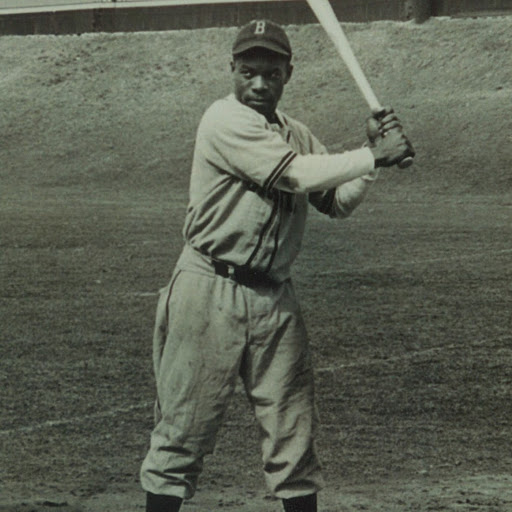 "My favorite story was when my father gave me a left-handed glove," noted Harriet, who wanted to show the humble side of a man who loved his wife and children. "I don't think he knew what an impact he had on a little girl's confidence, someone who loved learning how to play baseball alongside her brother. I look back and see a man ahead of his time in terms of gender equality, and I truly appreciate that."
"Daddy's Scrapbook" includes a host of pictures, including Henry's baseball days, family snapshots, and post-career activities in the latter part of his life. The last photo of Henry on Page 125 shows him waving a baseball cap at fans while being recognized at the 1993 Major League Baseball All-Star Game in Baltimore.
Harriet is an associate professor for Tennessee State University in Nashville. During her athletic career, Hamilton served as head coach in various sports and athletic director of Fisk University. She also has served as a professor for Stillman College in Tuscaloosa, Alabama. The author also chaired the NCAA Women's Basketball Championship Committee and served on the ABA-USA Committee that selected the 1984 USA Olympic Gold Medal Women's Basketball Team. She has received awards from the Women's Sports Foundation; the National Association of Girls and Women in Sports (the Dr. Nell C. Jackson Award); Fisk University (Women of Prominence Award); and the Temple University League for Entrepreneurial Women (Hall of Fame inductee).
"Daddy's Scrapbook", which retails for $14.95, is available at Amazon.com and other major online retailers. For more information about the book, call (615) 963-5581 or send an e-mail inquiry to harrioo@hotmail.com. To learn more about Henry Kimbro, visit http://www.Facebook.com/HenryKimbro.
Related Articles
---