---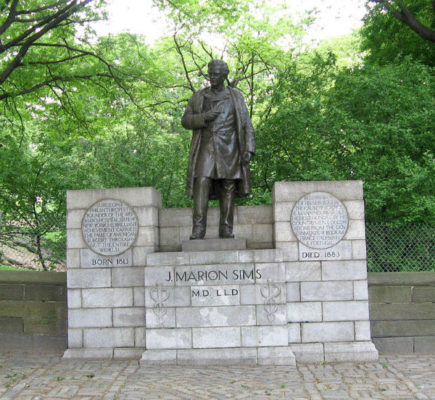 At the time of his death in 1893, there was no controversy at all: Dr. J. Marion Sims was heralded as a surgical pioneer and a hero—thought of so highly, a statue memorializing him went up a year later in Bryant Park.
Sims' achievement: He developed an operation that repaired vesico-vaginal fistulas—tears in the vaginal wall that often resulted during childbirth.
Women who suffered from them became invalids and outcasts because the tear allowed urine to leak constantly from the body. They're unheard of now, except in the developing world.
After perfected his technique in the South, Sims came to New York and opened Women's Hospital in 1855, the first women's hospital in the country.
"Located on Madison Avenue and 29th Street in a rented, four-story house, the hospital's 30 beds were quickly filled," states St. Luke's-Roosevelt Medical Center, which absorbed Women's Hospital in 1964.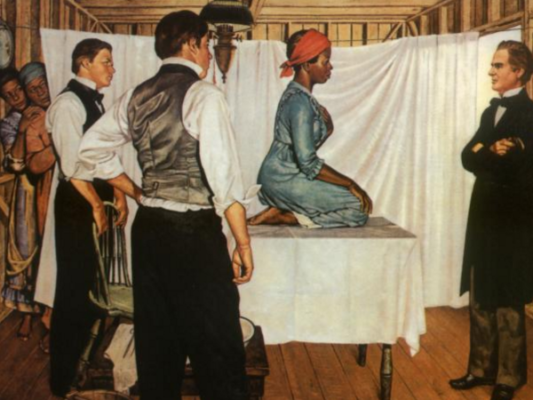 "In those early days, Sims operated without assistance from other doctors, performing one fistula repair each day."
Sims shared his technique with doctors worldwide. In New York, Women's Hospital outgrew its Madison Avenue digs and relocated to Park Avenue and 51st Street, then 109th Street and Amsterdam Avenue.
Today his statue is at Fifth Avenue and 103rd Street. Yet last year, a New York City councilwoman pushed to have it removed.
Why? Because Sims developed his surgery on female slaves in the South, and he didn't use anesthesia—and modern-day critics have labeled him as racist and sexist because of this. source.
---