---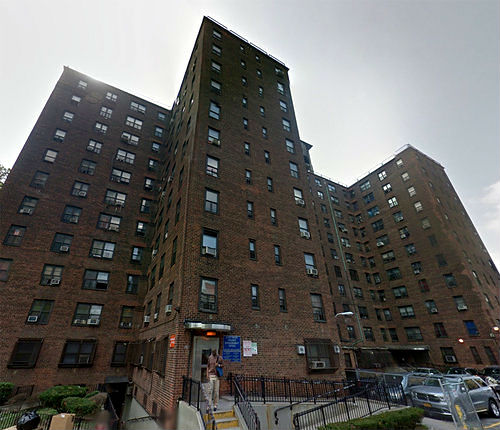 Children from Harlem to Hollis, Queens remained in nearly three dozen public housing apartments potentially years after city inspectors discovered definitive evidence of lead paint in their homes from Harlem to Hollis.
This is all according to a New York Post review of internal Health Department inspection reports.
Instead of rushing repairs or relocating families, the Department of Health and Mental Hygiene (DOHMH) allowed the New York City Housing Authority (NYCHA) to appeal its inspectors' findings. Test results revealed that 34 apartments were the most severely contaminated of 91 units where lead was initially discovered between 2010 and 2017, but NYCHA appealed 88 of the cases over testing methods, according to the Post.
Records obtained by the newspaper show that health officials overruled its own inspectors in 83 of those cases—stymying abatement of a heavy metal that can damage almost every organ and system in the body, according to the U.S. Environmental Protection Agency. Children six years old and younger are especially susceptible to lead.
Details of the testing were outlined in some 4,500 pages of DOHMH reports obtained by the Post through the Freedom of Information Law. The documents were released as the de Blasio administrations continues to deal with the fallout from a lead paint scandal that kicked off in 2017 and culminated with federal prosecutors bringing a lawsuit against the city, arguing that for years NYCHA officials lied about performing required inspections and hid true conditions from federal inspectors.
In January, the city settled the lawsuit after de Blasio agreed to a deal that put the agency under the thumb of a federal monitor, whose position is to provide oversight of the troubled agency. Then-chair and CEO of NYCHA, Shola Olatoye, was forced out and the city is in the midst of spending $88 million on lead testing in 135,000 public housing apartments by 2020.
Exposure to lead typically occurs through peeling paint. When blood tests reveal a child is suffering from lead poisoning, DOHMH automatically sends an inspector to the child's apartment to test for lead. High-tech X-ray guns, which can scan through multiple layers of paint, were used in 88 inspections out of 97 at the 91 apartments. Of those, according to the Post, inspectors found lead levels at 34 apartments beyond what the city typical defines as conclusive evidence of lead—such readings typically trigger swift remediation.
But NYCHA refuted each of the findings and convinced health officials to partially or completely retract removal orders for lead paint in 33 of the cases, records show. The Health Department and City Hall did not dispute the Post's findings, but stressed that in each case NYCHA conducted its own tests before deciding whether to contest results. A City Hall spokesperson called NYCHA's re-review of health inspectors findings a "way of the past."
---