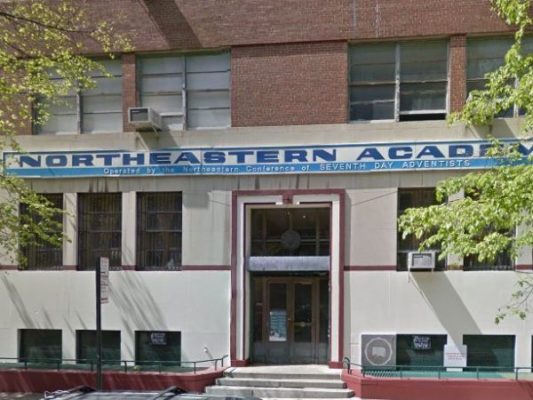 At least 27 people were injured, many children, when a chemical was released at Inwood's Northeastern Academy shortly before noon Thursday, an FDNY spokesman told our source.
A Hazmat response team was dispatched to the private school, located on 215th Street near Park Terrace East, around 11:41 after "some sort of chemical was released," an FDNY spokesman told source. The 27 victims suffered minor injuries including irritation to the eyes and throat and coughing, fire officials said.
As of Thursday afternoon none of the injured people were expected to be transported to hospitals, the FDNY spokesman said.
A phone call to Northeastern Academy was not immediately returned.
This is a developing story. Refresh the page for updates.
Related Articles
---
---