---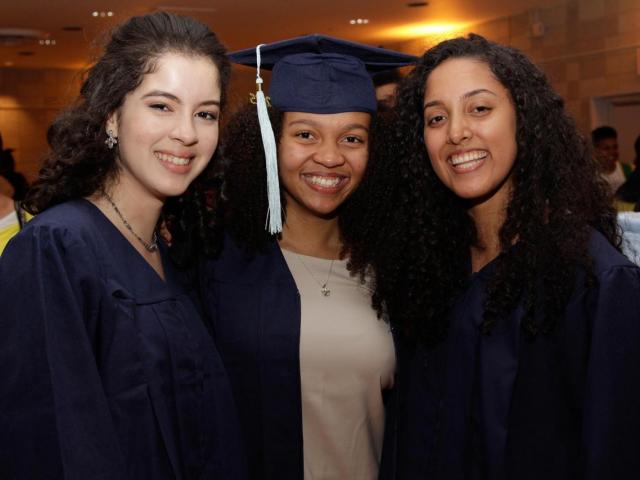 This week, on Thursday, May 12th at 6 p.m., more than 150 New York City students from underserved communities will graduate the Double Discovery Center (DCC) at Columbia University. The 51st annual graduation and awards ceremony at Columbia University will recognize the graduating class, as well as DDC alumni, many of whom are the first in their families to attend college.
The DDC program works to cultivate college matriculation for low-income and first-generation middle and high school students from underserved and underperforming schools in the surrounding community of Northern Manhattan through after-school tutoring, Saturday enrichment classes and college application and financial aid assistance.
Students graduating this year have been accepted to Harvard, Columbia, Georgetown, Stanford, University of Pennsylvania and Yale, among many others. Annually, 90 percent of DDC high school seniors graduate high school on time and go on to college in the fall, many becoming the first in their families to attend. The DDC program has been a model for similar programs throughout the United States and has made college a reality for more than 15,000 of its alumni.
Thursday, May 12 at 6 PM
Roone Artledge Auditorium, Lerner Hall, Columbia University, Broadway at West 116th Street, Harlem, New York
Related Articles
---