---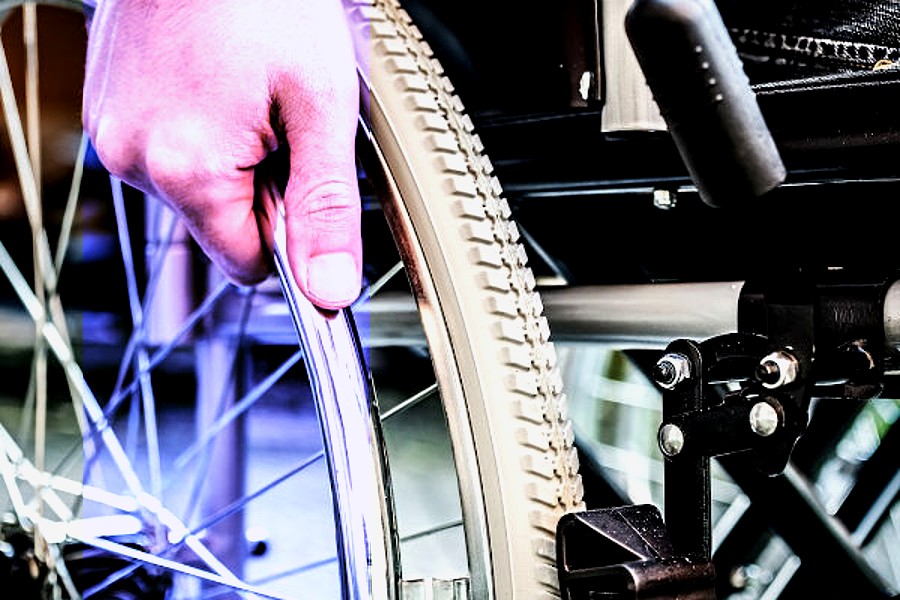 Thanks to a new plan in the works by the Department of Transportation (DOT).
It looks like wheelchair users might get the green light to bring their mobile devices onboard commercial airplanes. 
A recent feasibility study determined that there were no "formidable issues" preventing the installation of in-cabin wheelchair securement systems in airplanes.
 A DOT spokesperson said the only thing that requires additional testing is determining how a personal wheelchair would match up with the crashworthiness and other pertinent safety requirements of the Federal Aviation Administration (FAA). 
There are a considerable number of people who would be positively affected by this change.
The recent Portrait of Travelers with Disabilities Mobility & Accessibility study found that among the 75% of respondents who had taken a leisure trip in the last 12 months, disabled travelers had taken an average of 3.4 trips during that time.
That's higher than the average number of trips (3.0 trips) taken by nondisabled leisure travelers.
"No other form of transportation – trains, buses, boats – forces you to give up your mobility device when you board," U.S. Transportation Secretary Pete Buttigieg said. "The same ought to be true of airlines. So, in the months and years ahead, we plan to record a new rule that will allow passengers to stay in their personal wheelchairs when they fly. We know this won't happen overnight, but it is a goal that we have to work to fulfill."
Earlier this summer, the DOT launched other initiatives focused on disabled travelers. One of them is designed to modernize more than 900 transit stations across the country to make them fully accessible for passenger use; another would require single-aisle aircraft with at least 125 seats to have accessible toilets.
---