---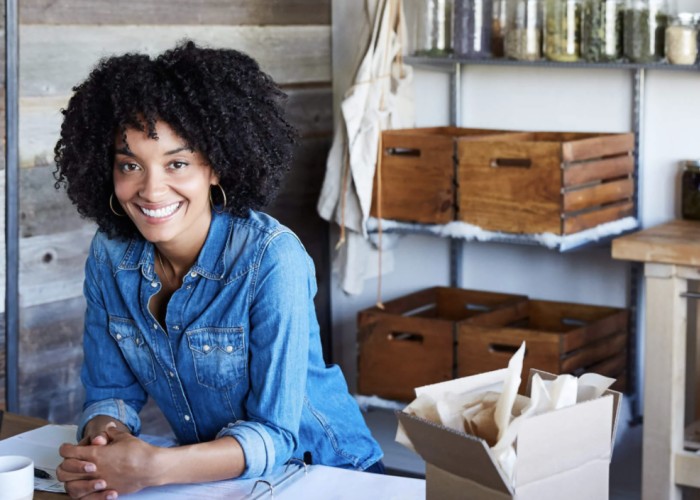 In March, we debuted the Accelerator for Local Goods – an educational program designed to uplift local consumer packaged goods businesses owned by entrepreneurs who are women, transgender, immigrants, or people of color. Today, DoorDash is proud to announce the inaugural cohort of business owners from Chicago, New York City, and the greater Washington DC area who have been selected to participate in the six-week program designed in partnership with Next Street aimed at providing educational resources and funding for participants to grow their businesses.
This class of innovators represents a wide range of identities, with 77% of participants identifying as female, 40% of participants identifying as Black or African American, 7% Hispanic or Latino, and 21% Asian or Pacific Islander.
Immigrant-owned businesses make up 20% of the participants and the top product categories include sweet snacks, grocery products, non-alcoholic beverages, and salty snacks.
"While we were selecting the participants for the program, we were immediately blown away by the entrepreneurial spirit of all of the business owners," said Tasia Hawkins, Social Impact Program Lead at DoorDash. "It was evident from the applications how much passion these inspiring entrepreneurs have for the businesses and community they operate within. We hope that the immersive educational programming and financial capital help these businesses quickly scale to the next level."
We're welcoming the below entrepreneurs from New York City into the Accelerator:
These participants were selected based on their business story, ability to fully participate in the program from the first day to commencement, the opportunity for growth and potential to overcome challenges with access to more resources, in addition to meeting the standard eligibility criteria.
"Jamie's Farm was created five years ago with the goal of bringing elements of fine dining into something as humble as granola. After graduating from college, I made the decision to turn this hobby into a full-time job to continue sharing my farm-to-bag granola with more people," said Jamie Kim, Founder of Jamie's Farm. "Being a part of the DoorDash Accelerator for Local Goods will provide me with the necessary resources to grow my business, including information about wholesale, supply chain, and distribution."
"I started Jessie's Nutty Cups as a way to create little moments of bliss in everyday lives, for I know when someone tries one of my Nutty creations, their face is bound to light up with a smile," said Jessica Taige, CEO of Jessie's Nutty Cups. "We're constantly looking to learn and evolve as a company and the DoorDash Accelerator for Local Goods will help us grow and thrive, especially as the grant will allow us to cover new equipment needed to scale."
The accelerator's six-week programming is now in session, with the first live discussion between participants beginning today.
Topics include:
Week 1: Strategic Planning for Entrepreneurs
Week 2: Marketing and Business Development
Week 3: Financial Management and Funding Options
Week 4: Working with Wholesalers (Part I)
Week 5: Working with Wholesalers (Part II)
Week 6: Commencement and Networking
In addition to participating in the educational programming, businesses will receive a $5,000 grant to support their growth, access to marketing and sales support from DoorDash, plus the opportunity to sell their items via DashMart – a DoorDash-owned and operated grocery and convenience store.
For many participating entrepreneurs, this will mark the first time their products have been distributed outside of their own websites. We're excited to welcome these entrepreneurs into the program and hope you'll keep your eyes out for their products coming to a DashMart near New York City, Chicago, and Washington DC in the coming months.
More information about Entrepreneurship and Access Programs at DoorDash can be found here.
---