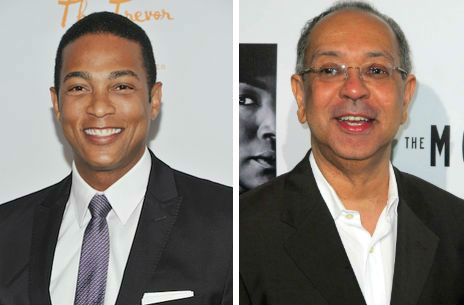 On Wednesday, November 30, 2016, journalist, content creator and LGBT activist Emil Wilbekin will host the inaugural Native Son Awards honoring Tony Award-winning director and playwright, George C. Wolfe; journalist and CNN Tonight Host and Harlem resident, Don Lemon; and others at New York City's Cadillac House. The event—the first in a series of intimate quarterly influencer/networking events—was created by Wilbekin to honor and celebrate the achievements of Black gay men who have broken down barriers, defied stereotypes and made a cultural impact not only on in the LGBT community, but also on the world.
A longstanding advocate for LGBT issues, Wilbekin is passionate about showcasing greater and more diverse representations of black gay men in America. The Native Son Awards is part of a larger, grassroots, multifaceted initiative, which will include national empowerment workshops and talks, networking events, influencer dinners—all with the mission of connecting those within the often under- and/or misrepresented community of Black gay men. Forthcoming in 2017 will be the Native Son digital platform—an extension of the World of Wilbekin site—which will further connect the community and highlight upcoming events, and initiatives.
Emil Wilbekin (Host, Native Son Creator), George C. Wolfe (honoree / Tony Award-winning director and playwright), Don Lemon (honoree / journalist and CNN Tonight Host), DeRay Mckesson (honoree / Black Lives Matter Activist), Billy Porter (Tony Award-winning actor), Colman Domingo (actor), Chuck Amos (celebrity hairstylist), George Faison (dancer/choreographer), Sara'o Bery (A24films, producer & distributor for acclaimed film, Moonlight), Charles Anthony Bryant (singer, Hymnody), Andre Singleton (The Very Black Project), Antoine Phillips (Giorgio Armani), Brian Keith Jackson (author of The Queen of Harlem), Dennis Williams (Vice President of Corporate Social Responsibility at HBO), Memsor Kamarake (stylist, The Wendy Williams Show), Rich Blint (James Baldwin Scholar), Wardell Milan (acclaimed visual artist), Clay Cane (journalist, documentarian, Holler If You Hear Me: Black & Gay in the Church), and many more.
Music for the evening will be curated by DJ, music journalist and producer Bill Coleman. In addition, Kevin Harry, Editor of KH Zine, will photograph guests in an onsite Native Son portrait studio.
The inaugural Native Son Awards is made possible by the generous support from Cadillac, Belvedere Red and HBO.
To learn more about Native Son, please follow "Native Son Now" on Instagram, Twitter, Snapchat: @Native Son Now, and Facebook.
6:30 pm Red Carpet
The Cadillac House, 330 Hudson Street, New York, New York, 10013
No related posts found...
---