---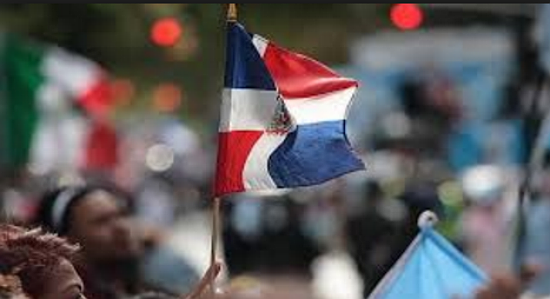 In a triumph for the Dominican-American community, Dominicanos USA (DUSA) blew past its goal and announced it had registered more than 100,000 Dominican-Americans in New York (almost 5,000 people in Harlem) and Rhode Island in their first year of voter registration efforts as part of their "Road to 100k" campaign.
"It puts our community on the political map in a huge way, it's a home run" said Natalia Rosa, DUSA Rhode Island State Director. "This is a remarkable milestone for Dominicanos USA," said Rhode Island Secretary of State Nellie Gorbea. "I applaud their efforts to engage more Rhode Islanders in the civic process."
Onida Coward Mayers, Director of Voter Assistance at the NYC Campaign Finance Board and supporter of DUSA's efforts, echoed sentiments saying "this community-driven, cutting-edge campaign to mobilize citizens serves as a model to empower all underrepresented groups throughout our country to register and vote."
This news caps DUSA's successful inaugural year as the nation's first and only voter registration, mobilization, and education organization geared towards Dominican-American voters. "We're thrilled with this momentous achievement on behalf of the Dominican-American community and all our community partners who helped make this a reality. A special thank you to all of you" remarked Eddie Cuesta, DUSA's New York State Director.
"DUSA is answering this call to elevate the voice of Dominicans and we recognize that the work does not end with voter registration alone.  We look forward to helping Dominican-Americans become the architects of their own futures and that of their families in this great country" said Manuel Matos, attorney, community leader, and DUSA board member who serves as the group's spokesperson.
"It's incredible, the success of what Dominicanos USA has done as a leader in the Latino community in such a short time, utilizing the first ever Dominican voter model," said Manuel Matos, attorney, community leader, and DUSA board member who serves as the group's spokesperson. "DUSA is answering this call to elevate the voice of Dominicans and we recognize that the work does not end with voter registration alone.  We look forward to helping Dominican-Americans become the architects of their own futures and that of their families in this great country."
Related Articles
---