---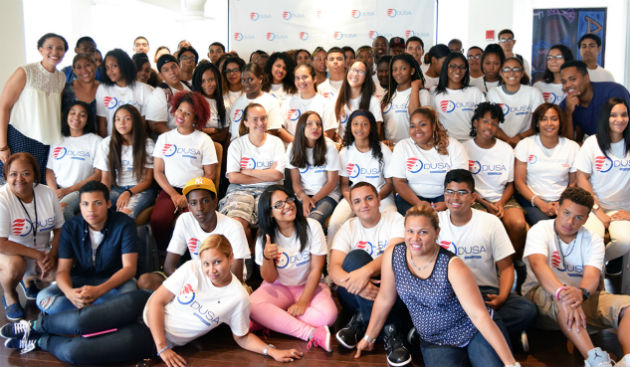 Dominicanos USA (DUSA), a 501C-3 non-profit and nonpartisan organization successfully employed 83 teens in its summer youth employment program (SYEP). Conducted in partnership with Alianza Dominicana and Catholic Charities over the course of six weeks, SYEP participants registered 1,362 new voters in New York City. 
Here are the Harlem stastitics:
46 SYEP participants from East and West Harlem
45 SYEP were between the ages of 15-16
1 SYEP participant between the age of 16 and older
In addition to their work, youth were given leadership training as well as knowledge of the electoral process through civics workshops.  "Dominicanos USA empowers Dominican-Americans in the United States by registering, educating and mobilizing them to go out and vote," said Eddie Cuesta, NYC State Director "And through this program we are reaching a new generation of leaders, eager to spread the message of civic engagement."
For many SYEP participants, ages 14-21 Dominicanos USA exposed them to a professional work environment for the first time, offering economic opportunities for talented yet underserved youth. "We hope to offer on going canvassing opportunities to the top 20% of SYEP participants based on their outstanding efforts," said Dairanys Grullon, NY state organizer.
SYEP teen Katherine Perez said, "I feel very good participating in a movement that helps to make a difference in the community by registering people and educating them about voting because many people don't know their vote counts."
For more information on the work completed by SYEP participants, videos, essay galleries and more, visit www.dominicanosusa.org/syep
Related Articles
---