---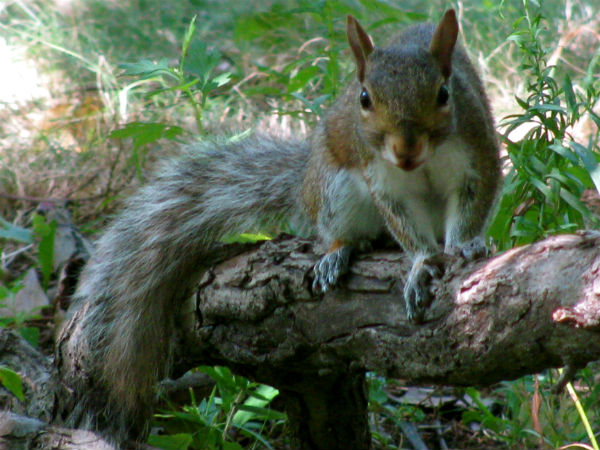 The New York City Department of Buildings (DOB) announced that effective today, Local Law 92 of 2019 and Local Law 94 of 2019 require all new buildings and existing buildings undergoing certain major roof renovations to have them.
All new buildings and existing buildings undergoing certain major roof renovations must have a solar photovoltaic system, a green roof system, or a combination of the two. These systems must cover 100 percent of any applicable roof.
"In New York City, we are not shirking from the challenge of climate change," said Buildings Commissioner Melanie E. La Rocca. "These new laws are a sea change in how we approach new buildings and help make our city a national leader in reducing emissions. With the biggest energy team in the country, we are ready and able to be a resource and provide technical assistance to the real estate industry as we work together to tackle this challenge head-on."
"Today's announcement is another example of the innovative and necessary changes New York City is continuing to make to address the threats of climate change," said Deputy Mayor Laura Anglin. "We know buildings account for the vast majority of greenhouse gas emissions in New York City and these laws are another step to get the City carbon neutral by 2050."
"These laws use the power of design and construction to dramatically increase renewable energy and stormwater management throughout the city," said Mark Chambers, Director of the Mayor's Office of Sustainability. "The leadership of the Department of Buildings in making this shift accessible to New Yorkers continues to be exemplary in bringing this work to life."
"The implementation of the law expanding green roofs is a win for our environment, our economy, and our communities. At a time when national policy seems to turn its back on our planet, it is up to cities like New York to lead the fight against climate change. To do that, we have to adopt policies that take advantage of our unique, untapped assets. I am proud to have been a part of a team of activists and communities who are working to change this concrete jungle into a green oasis," said Council Member Rafael Espinal.
"The implementation of Local Laws 92 and 94 of 2019 will ensure that New York City is at the forefront of the transition to a cleaner and greener future for all New Yorkers," said Council Member Donovan Richards. "Utilizing valuable rooftop space to continue reducing our carbon emissions will also help reduce energy costs, improve stormwater management and make our city more livable for generations to come. We look forward to seeing more and more innovative ways to enhance green infrastructure as buildings begin to pop up in compliance with these laws and I'd like to thank Council Member Espinal for his commitment to green energy as well as Mayor de Blasio, Commissioner La Rocca and Director Chambers for their partnership on the Climate Mobilization Act."
"Climate changes continue to pose threats to our city, which is why we need to champion bold solutions rooted in sustainability and resiliency," said Council Member Diana Ayala. "Local Laws 92 and 94 of 2019 render our city a leader in advancing these solutions and I am proud to have supported both pieces of legislation."
"Polluted Cities have impacted areas like Washington Heights to the South Bronx, were we see some of the highest levels of asthma in the country. New York City must be taking the lead in green energy initiatives. The new sustainable roof requirements will ensure that we use our mostly untouched roofscapes for renewable energy technology," said Council Member Ydanis Rodriguez. "We must continue working together to ensure that we decrease our carbon footprint and leave a healthier world for our future generations."
"New York City's built environment is overwhelmingly dependent on fossil fuels – we must address this reality if we are going to win the fight against climate change. It is a huge step forward that all new buildings will have either a solar photovoltaic or green roof system. Solar roofs will reduce our reliance on fossil fuels, and green roofs will help to cool our city and limit rainwater runoff into our sewers and waterways. Step by step, we will ensure a sustainable future for New York City," said Council Member Helen Rosenthal.
Starting today, November 15, 2019, all new application filings for new building projects and alteration projects that include vertical and horizontal enlargement or replacement of the entire roof deck, must include a form certifying their compliance with Local Laws 92 and 94 prior to plan approval from the Department. Detailed requirements for compliance with Local Law 92 and Local Law 94 can be found in the associated Service Notice and Buildings Bulletin 2019-010.
Building emissions currently account for about 70 percent of greenhouse gas emissions in New York City. These new laws represent a significant step forward in realizing Mayor de Blasio's ambitious goal of New York City becoming carbon neutral by 2050, and are a major component of the City's efforts to mitigate climate change. The laws also support efforts to enhance stormwater management, which will reduce urban flooding and improve the health of New York Harbor and its tributaries.
John Mandyck, CEO of Urban Green Council said, "New York City continues to lead on urban policy solutions to tackle climate change. Green measures on available rooftop space can help deliver a cleaner, healthier and more resilient future for all New Yorkers."
"The solar and green roof legislation within the Climate Mobilization Act will transform roofscapes across New York City," said Yetsuh Frank, Managing Director of Strategy & Programs, Building Energy Exchange. "BE-Ex is excited to support these efforts at our center of excellence by showcasing inspiring projects and delivering educational programs based on their innovative solutions."
Mayor de Blasio is committed to making NYC a global leader in the fight against climate change. Local Law 92 and Local Law 94 are components of the Climate Mobilization Act (CMA), which was passed by the City Council in April 2019, as part of the Mayor's New York City Green New Deal and OneNYC 2050 plan.
In addition to new sustainable roof requirements for roofs, the CMA also established an Office of Sustainability within the Department, and has mandated additional requirements to improve the energy efficiency of buildings in NYC:
Buildings Mandate (Local Law 97 of 2019): The centerpiece of the Climate Mobilization Act, Local Law 97 requires all buildings larger than 25,000 square feet to meet ambitious carbon reduction targets.
Building Energy Efficiency Grade (Local Law 95 of 2019): Local Law 95 amends the ranges for how energy efficiency grades are calculated as required by Local Law 33 of 2018. Local Law 33 of 2018 required the display of energy efficiency scores and grades for larger buildings in New York City that are required to that annually benchmark their energy and water consumption. The energy label will be displayed near a public entrance and include both a letter grade and the energy efficiency score.
More information about DOB resources for and requirements for energy-efficient buildings can be found on the sustainability page of our website.
Photo credit. Via Harlem World Magazine photographer.
---