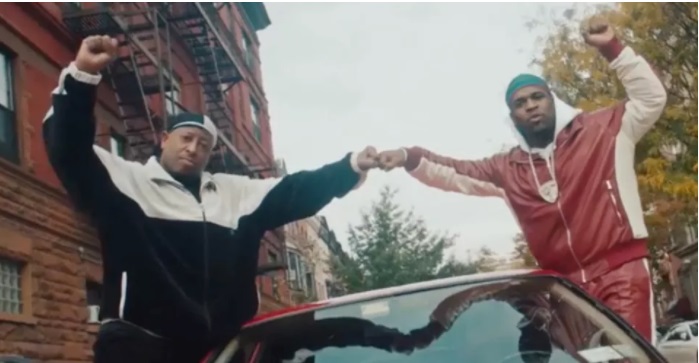 If you were a fan of 90s hip-hop, or wish you could have been a part of that era, the new DJ Premier and A$AP Ferg video captures the era absolutely perfectly says our source.
"Our Streets," as a single, features everything we love about that classic era of rap music. From showing local love to chilling on the stoop to rapping in the car, the sheer '90s-ness of the clip channels the best elements of a bygone era into something refreshingly current.
Not even factoring in the video, the song is a top shelf banger. Premier's hard drums and smooth samples, punctuated by a classic DJ Premier scratch hook, screams of being an instant classic. Ferg's verses in-between capture everything casually aggressive and thoughtfully gaudy about Harlem.
"Our Streets," a sure-shot entry into all future worthwhile song-of-the-year lists, comes out on the resurrected Payday Records. A '90s staple, Payday famously released JAY-Z's early "In My Lifetime" single, as well as classics like Jeru the Damaja's The Sun Rises in the East and Show and A.G.'s Goodfellas.
Here's the video:
Related Articles