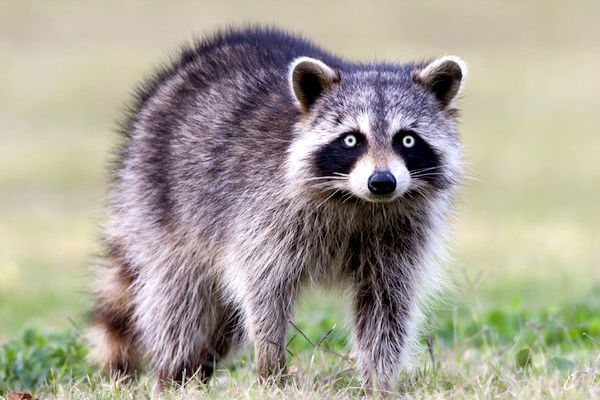 It's common for homeowners experiencing a wildlife problem to experiment with DIY wildlife removal.
As soon as they catch sight of  a critter scuttling across their yard, many homeowners will rush to search for DIY raccoon trap tutorials, and similar devices, not stopping to question the efficiency of such contraptions.
But how efficient is wildlife removal when done on your own, and should you really attempt DIY wildlife removal, or leave it to the pros? That's what we aim to answer in this article.
What are the benefits of DIY wildlife removal?
The main idea behind most DIY removal hacks that you find online is that you can save quite a bit of money by doing these things yourself. The truth, however, is a little less clear-cut. Sure, at a first glance, hiring a professional wildlife removal company will cost more than buying a mere live trap from a specialty store, or worse, attempting to build your own.
But what you fail to consider here is that this isn't the only thing you'll be paying for. First of all, a DIY wildlife removal method has a 50/50 shot of working, whereas a hired professional will guarantee you results. So if your DIY trap doesn't work, you're back to square one, and may well end up spending twice as much as you would on a pro. Add cleaning and repair materials, and protective equipment to that, then you're not really saving as much as you think.
Now, we're not saying that no DIY pest removal operations have ever worked. Some of them do, and sometimes, once in a blue moon, you might actually end up saving a bit of cash by doing it yourself.
However, we don't think wildlife removal is the field you should be cutting back on, you know?
The dangers of DIY wildlife removal
One thing that many homeowners fail to consider when attempting their own DIY wildlife removal operation is the very real risk of contracting wildlife disease while doing this. What you need to know about most wild animals that are likely to bother you is, they're not as aggressive as you might imagine. Still, when a wild animal like a raccoon or a skunk feels threatened or cornered, it will lash out. A direct altercation with a wild animal can expose you to the host of serious bacteria and diseases that animal carries. In some cases, these diseases can prove fatal, so attempting a direct interaction with a wild animal you know very little about might not be the best idea.
At the very least, you might end up with a nasty personal injury, which will require medication and very possibly a visit to the emergency room (so much for saving some money!).
It's not effective, generally.
The trouble with DIY wildlife removal is that it's just that – it's usually just constructing your own DIY trap, and maybe getting rid of the offending animal on the spot. However, few homeowners consider the necessary steps to avoid future infestations, and are often back in the same place a month later.
The truth is, a wild animal isn't a one-time thing, and if you've got one on your property, chances are there are things there attracting it. These may be open food or water sources, or cracks or holes in the property, providing the wild animal with shelter access. Obviously, you'll need to address these concerns while also handling the animal in question, to prevent future infestations.
Legal concerns
Lastly, depending on the state you live in and the animal you're dealing with, there may be some legal qualms to disposing of it. Some animals are protected by law in certain states, which is why you need a professional like New Journey Pest Control. They will know all the legal details of removing a certain animal in a certain state. On top of that, they come with ample experience and knowledge about this specific animal, which makes them ideal for wildlife removal.
---
---
While DIY wildlife removal may sound tempting at first, do yourself a favor, and choose a professional wildlife removal company, since they have the skills, experience and credentials to do a proper job of it.
Related Articles