---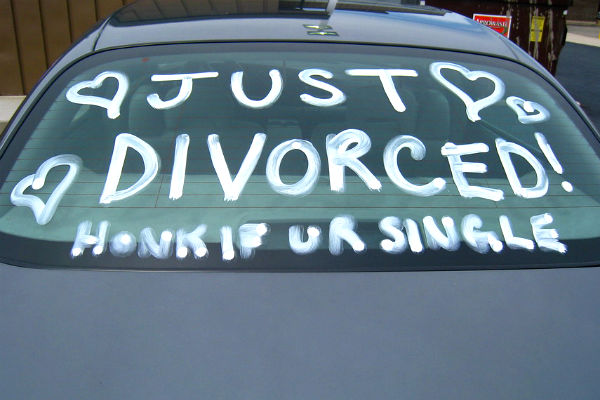 The pandemic of 2020 continues to destroy lives across the United States, and the impact of the coronavirus COVID-19 is acutely felt among New York's Black community. Recent city data released at the end of October shows an alarming trend in most Harlem zip codes of an uptick in the percentage of coronavirus cases coming back positive.
Doctors and scientists may have a better understanding of the virus now, but for many New Yorkers the memories from earlier this year when we were the epicenter of the coronavirus are still present in our minds.
The virus has not only impacted the health of people of color more than Whites, it has also taken a toll on our relationships. At the beginning of the pandemic, it was predicted that there would be a surge in divorce in America much like there was in China following the loosening of sheltering-in-place orders. That hasn't happened in the US, at least not yet.
However, if you are considering divorce during the pandemic there are some special considerations to be aware of at this time, and for the foreseeable future until the virus is under control. This article will provide an overview of the divorce process in New York during COVID-19, including what to expect and how to get divorced with as little risk to your health as possible.
How Divorce Works In New York
Prior to 2010, New York was an "at-fault" divorce state, meaning that the reason for divorce had to be the result of wrongdoing committed by one spouse.  Now, couples can file an uncontested divorce, which doesn't require one or the other spouse to prove grounds in court for divorce based on an action such as adultery, abandonment or cruel and inhuman treatment.
In 2010 the "at-fault" divorce requirement was removed, and "no-fault" uncontested divorce became permitted in the state. This allows couples to file for an uncontested divorce without needing to prove one spouse's responsibility for the dissolution of the marriage.
Are the New York Family Courts Open?
According to the New York court website, the New York City Family Court closed its courthouse doors on March 26, 2020 to reduce the risk of transmission of the coronavirus to the public and court staff.  However, the court has been operating continuously by video and telephonic connection among parties, attorneys, jurists and staff for essential and emergency matters.
As of April 13, the court has also been accepting non-essential and non-emergency applications in pending cases. The court is not yet open for the initiation of new cases involving non-essential and non-emergency matters, but there are hours posted on the New York Court website and for additional information, anyone may contact the New York City Family Court by email at NYFCInquiry@nycourts.gov or by telephone at 646.386.5299.
Can We Divorce Without Going To Court?
The short answer is yes.
Coronavirus concerns make going to the courthouse to do business for anything other than an emergency almost impossible. While divorce may be urgent to one or both spouses, absent of evidence of domestic violence, or other extreme circumstances, the dissolution of a marriage is not generally viewed to be an emergency.
Fortunately, depending upon the county in which you live, most of the divorce process can be done online.
If you or someone you know is in danger and/or experiencing domestic violence, please reach out for help. One resource is the New York State Domestic and Sexual Violence Hotline at 1-800-942-6906, English & Español/Multi-language Accessibility. Deaf or Hard of Hearing: 711
What Is An Online Divorce?
An online divorce is the legal dissolution of a marriage effectuated by spouses who agree to the terms of their settlement, and who use a computer or other electronic device to complete their forms and submit their divorce papers to the court.
Online divorce services are for couples who are seeking an uncontested divorce. This means that both individuals agree on the decision to end the marriage and they agree on issues such as the division of community property, alimony and child support payments, custody, and co-parenting, if applicable.
Couples who cannot agree on these terms are not eligible for an online divorce and must seek a contested divorce instead, couples can find more information at FormsPal.
In the Age of COVID-19, if you and your spouse have decided to divorce, and you agree on what your settlement looks like, an online divorce that keeps you both out of court, is worth considering especially for divorcing spouses who are in higher risk groups.
---