---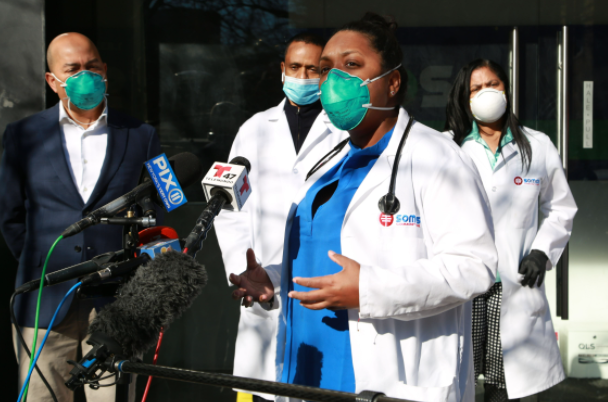 Today, advocating trust, equity, and urgency in New York's vaccine distribution.
The distribution took place with over 300 Latino, Asian, and Black frontline primary care doctors received the Moderna vaccine on-camera at a SOMOS Urgent Care facility in Upper Manhattan.
As members of NYC's leading physician-led community health network, SOMOS Community Care doctors have been on the frontlines since March, testing over 500,000 New Yorkers and treating low-income communities of color disproportionately devasted by the pandemic and long-standing health inequities.
The vaccination of SOMOS doctors and healthcare workers marks the next phase of SOMOS's COVID-19 crisis response, which provides a national model for reaching underserved communities and fostering public confidence and participation in the vaccine's rollout.
SOMOS Chairman Dr. Ramon Tallaj, President Dr. Henry Chen, and Dr. Denise Nuñez indicated they have the capability to vaccinate over 1 million New Yorkers if they receive shipments of vaccines to their clinics in the next few months.
Operating over 50 trilingual testing sites nationally during the first wave, testing in over 400 NYC schools, and serving on Governor Cuomo's COVID-19 Vaccine Distribution and Implementation Task Force and Vaccine Equity Task Force, SOMOS will continue to collaborate with city and state officials to ensure COVID inoculations reach vulnerable and marginalized New Yorkers.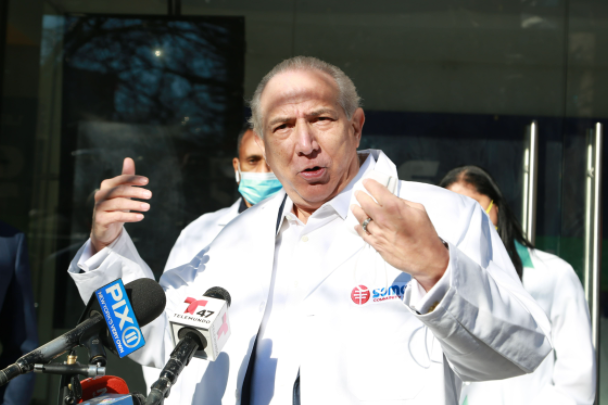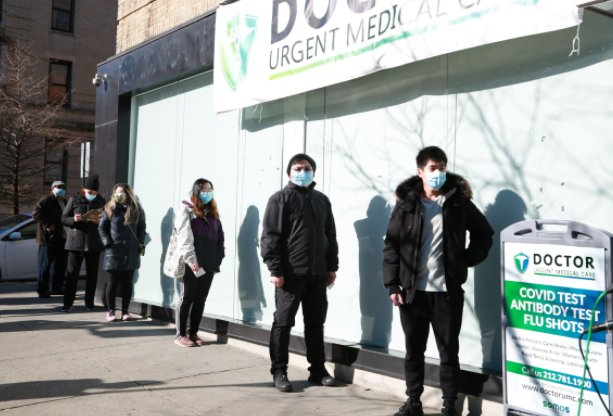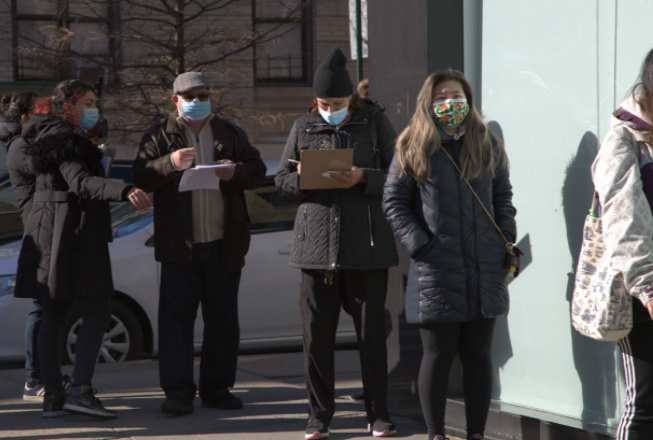 "It is an incredible relief to begin vaccinating our frontline health workers who have put their lives on the line – some of whom we have lost – to do what we do best: serve the underserved and treat our own communities," said SOMOS Chairman Dr. Ramon Tallaj. "Our physician network is critical to vaccinating the immigrant, low-income, Latino, Asian, and Black New Yorkers who have been hardest hit by the pandemic. Our patients don't trust hospitals. They don't – and they won't – go to hospitals to receive the vaccine. They do, however, trust their local doctors who speak their language, share their stories, and have treated their families for generations, and they will come to our clinics and get vaccinated for these reasons. And I want them to know, we are ready."
SOMOS and SOMOS US form the foundation of an innovative, value-based care network of over 2,500 diverse physicians and health care providers serving nearly 1 million people in New York City.
SOMOS has created a new model of quality healthcare on behalf of the most underserved communities of the United States, a model based on cultural competency, increased access, and the ability of community-based medicine to successfully address the social determinants of health.
SOMOS is the shared vision of Dr. Ramon Tallaj and Henry R. Muñoz, III, a doctor, and a designer, working together to create institutional change.
This year, SOMOS doctors and healthcare workers have been on the front lines of the COVID-19 crisis since our Latino and Asian doctors working in the neighborhoods of New York saw the escalating illness and mortality rates in the inner city.
SOMOS established over 60 trilingual testing sites, in New York, Florida, Texas, and Georgia, and is providing treatment, health education, and millions of meals to those who need to care the most.
SOMOS commissioned the first national polling data on the impact of this pandemic on the health, economic and educational wellbeing of the Latino Community in the United States.
---