---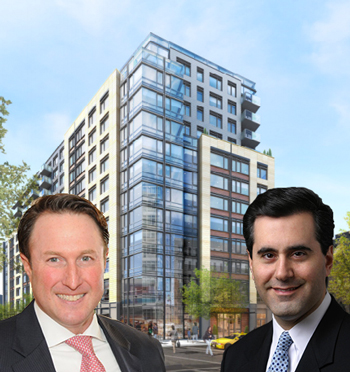 Developer Hans Futterman's vacant Harlem site at 300 West 122nd Street, which fell into foreclosure last year,  has hit another snag said source. After Futterman defaulted on a $36 million loan, the site is now headed to a bankruptcy auction, according to an offering memorandum obtained by The Real Deal.
The lender, Ari Shalam's RWN Real Estate Partners, had forced the scheduling of a foreclosure auction in late November, but that was delayed. Days later, in December, Futterman's RGS Holdings filed for Chapter 11 bankruptcy protection, records show.
The parties are now preparing for a bankruptcy auction, slated for June 7, at Robinson Brog Leinwand Greene Genovese & Gluck's Midtown office. The initial bid deadline is May 24. Sources familiar with the site, which offers 205,000 buildable square feet, speculated that it could fetch between $60 million and $70 million.
Cushman & Wakefield's Adam Spies and Bob Knakal are handling the sale. Futterman and the brokers declined to comment.
Futterman, who developed an 89-unit condominium at 2280 Frederick Douglass Boulevard among other Harlem projects, assembled the site for $25.8 million from 2011 to 2015. He secured approvals for a 126-unit condo called the Ladera. The Shell gas station and parking garage on the site have since been demolished.
The project also has a backup plan for a 183-unit rental building, the offering memo shows.
If it were to go condo, the projected sellout of the project is $240 million, including up to $30 million for a Brownsfields Tax Incentive toward an environmental cleanup, according to the memo.
Sources said Futterman remains hopeful that he will be able to proceed with his plans, despite the looming auction.
Related Articles
---