---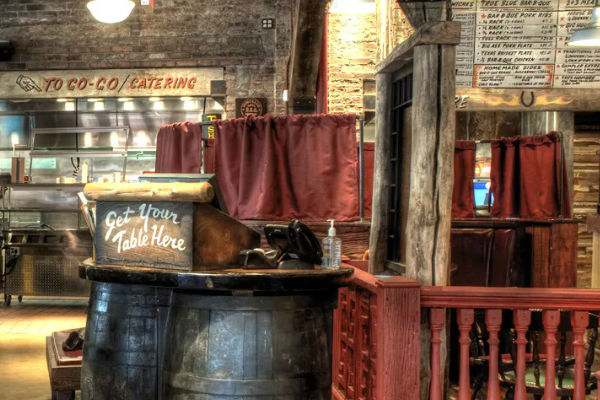 The Dinosaur Bar-B-Que in Harlem has closed temporarily after a small fire started on a recent Sunday, owner John Stage said, reports Syracuse.com.
"It was a very minor fire," Stage said this morning. "It came out of the pit a little bit and went up the ceiling. The sprinklers came on."
It happened at about 5:30 a.m. November 25, 2018, he said. No one was in the restaurant at the time and no one was injured.
Stage said he plans to reopen soon – perhaps by this weekend. Stage said the exhaust system at the restaurant had to be rebuilt before reopening. "We can't get gas until we complete that project," he said.
The Dinosaur has been in Harlem since 2004. The current restaurant is at 777 West 125th Street. It opened in 2010 after moving from 646 W. 131st St.
The original Dinosaur opened in Syracuse 30 years ago. Today it has eight locations. This fall, Stage bought a majority of the company back from Soros Strategic Partners.
---